Cesium for Unreal: The First Year
The excitement of today's Unreal Engine 5 launch has spread to Cesium and we're joining in by celebrating the one year anniversary of Cesium for Unreal, which was first released in March 31, 2021. 
With congratulations to our friends at Epic Games and many thanks to the entire community of contributors and creators around Cesium for Unreal, here's a glimpse into the first year of the plugin.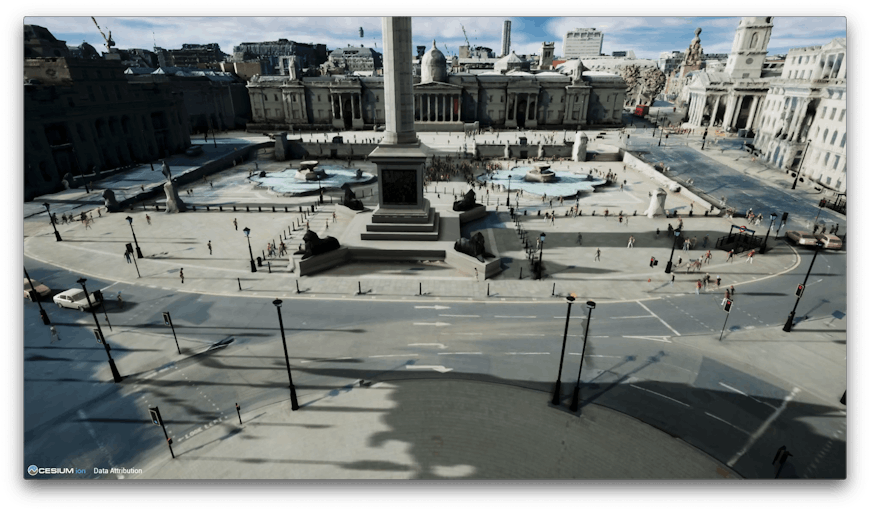 New features and capabilities
We're constantly working to improve Cesium for Unreal. In its first year, we released 12 versions.
Highlights include support for runtime support for 3D Tiles Next; ability to query 3D Tiles metadata; improved glTF support, including KTX 2.0 texture compression; procedural water rendering; polygon clipping and insets to create rich environments; an improved physics, camera and interactivity system; and general performance improvements. We also added support for Android and Quest VR, and iOS support was contributed by the community.
With the announcement of the Unreal Engine 5 release, we'll be making our submission to the UE Marketplace today. Cesium for UE5 includes support for 64-bit precision, which means improved precision and accuracy. We'll be enabling more capabilities built on new Unreal Engine 5 features in the coming releases. In the meantime, try out the build from GitHub.
EDIT: 4/6/22 Cesium for Unreal 1.12.1 with support for UE5 is now live on UE Marketplace.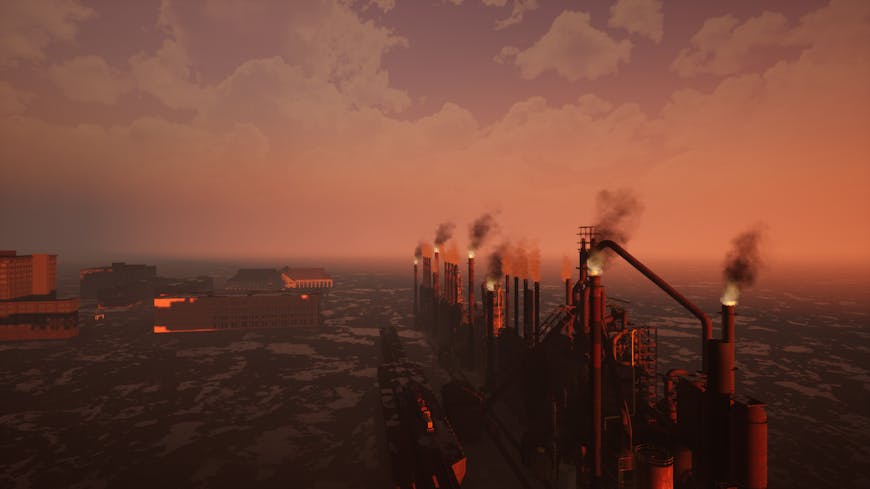 Tutorials
At Cesium, we're dedicated to creating tools that are open and accessible. The Cesium Learning Center now contains 17 tutorials from beginner to advanced to guide users on building with Cesium for Unreal. Learn to build a flight tracker or a VR application, or whole virtual worlds.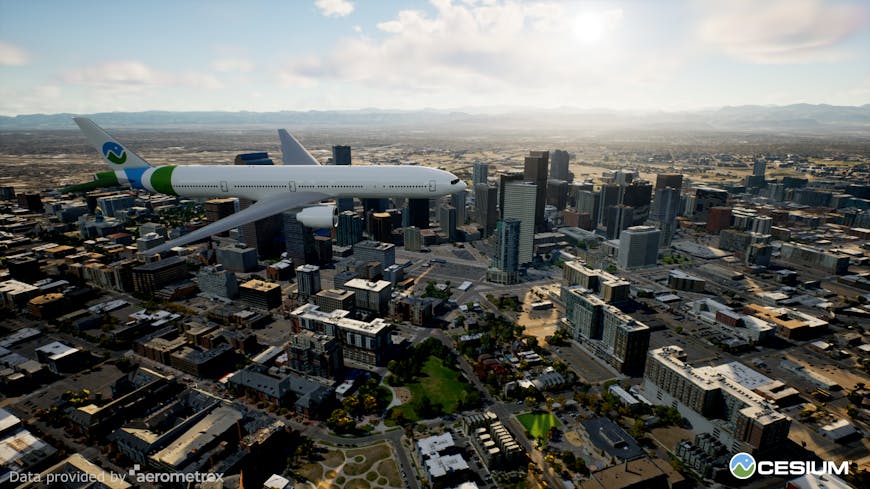 Community
Cesium for Unreal is a success through the amazing applications and simulations the community builds with it. Whether you've engaged on the community forum, created pull requests for new features and platforms, or shared your work, we're truly grateful for your support. Contribute to Cesium for Unreal via Github, or join the discussion on the Cesium Community Forum.
We also love sharing stories about what the community is building with Cesium for Unreal! Since the first release, we've highlighted projects that simulate everything from flights to historic floods. If you're building something you think we should write about, reach out to us, or check out our latest User Stories.
What's Next
The latest version of Cesium for Unreal is built with Unreal Engine 5 Preview 2. For instructions on how to use that version of Cesium for Unreal with UE5, see our community forum post. We will continue to test and improve the final version of UE5. All updates will be released via Github as soon as possible and available to all Unreal Engine 5 users via the UE Marketplace.
In the near future, we'll also be putting in lots of performance improvements and also publishing more samples and learning content to help you take full advantage of the capabilities of Cesium for Unreal.
Thanks again to Epic Games and all of you in the open source and game developer communities for making Cesium for Unreal a success. If you haven't already, we hope you will join us for year 2!