Bethlehem Steel Flood Simulation with Cesium for Unreal
Light Heavy Industries, a multimedia design and technology consulting firm, is using Cesium for Unreal to develop a virtual reality experience for the National Museum of Industrial History. The project, Echo of Steel, explores the history of Bethlehem Steel, once one of the largest steel producers in the world.
"My partner Jim Robb and I began experimenting with the Cesium for Unreal plugin a few days after its release and were amazed at how easy it was to get started. It took only a couple of hours to geolocate our project with Cesium and start experimenting."
Bill Humm
Lead producer, Light Heavy Industries
Prior to the release of Cesium for Unreal, getting any terrain into the model in Unreal Engine involved numerous steps and several different software tools. Adding additional layers or data meant repeating the entire process. With Cesium for Unreal, they were able to add Cesium World Terrain to Echo of Steel in a matter of hours, placing their models in the surrounding terrain.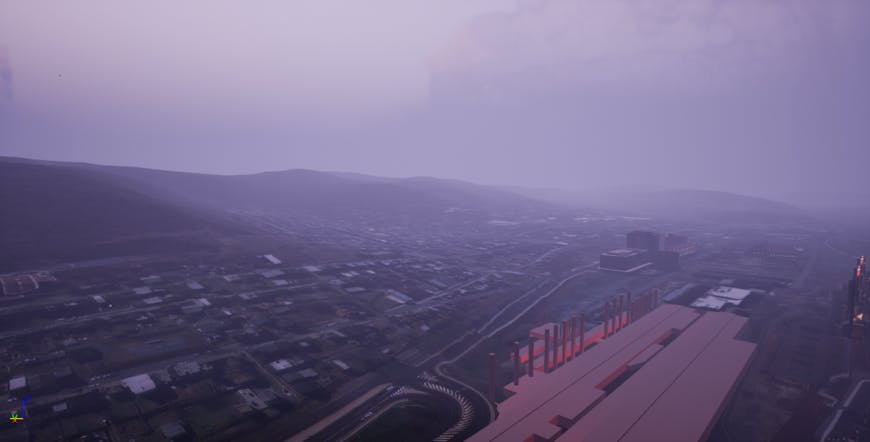 The project looked good, but was it accurate? To test out the accuracy of the landscape they created a simulation that explored the effects of river flooding on the site.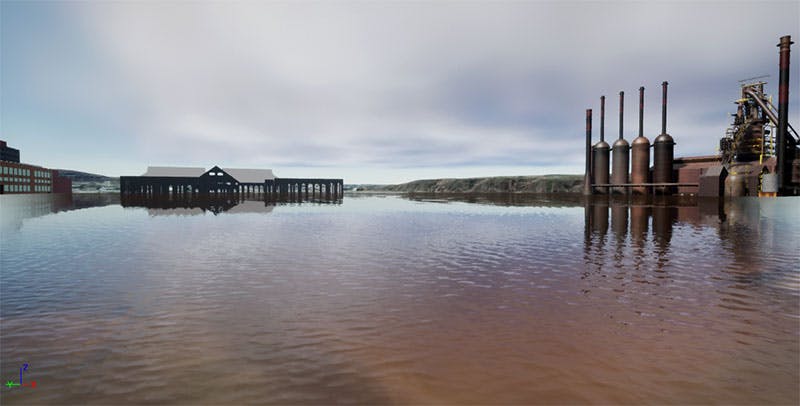 The Bethlehem Steel site is situated on the banks of the Lehigh river, which provided water, cooling, and transportation essential for the plant's operation, but also brought numerous floods, including one in 1942 that crested nearly 26 feet above normal. 
Using Unreal Engine's water system, they created a flood layer and positioned it at the crest's elevation, allowing it to interact with the Cesium-generated terrain. Compare the simulated flood with period photos of the 1942 flood.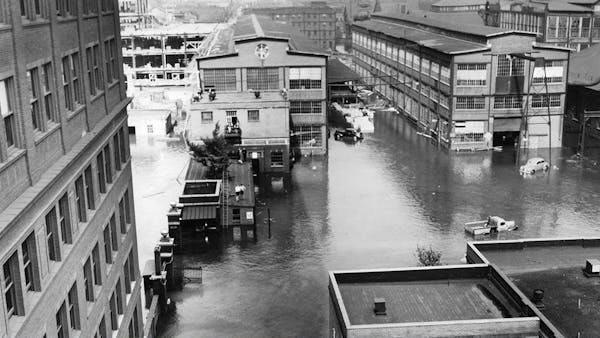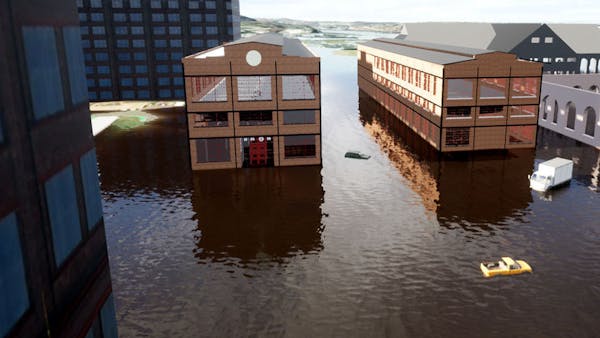 Light Heavy Industries is still at work on this project and there is more to come. The virtual experience focuses on a high resolution model of Bethlehem Steel built from CAD files, GIS files, archival blueprints, photogrammetry, and current and period site photos. The experience is enhanced by oral histories, anecdotal accounts, and images from the National Museum of Industrial History's collections.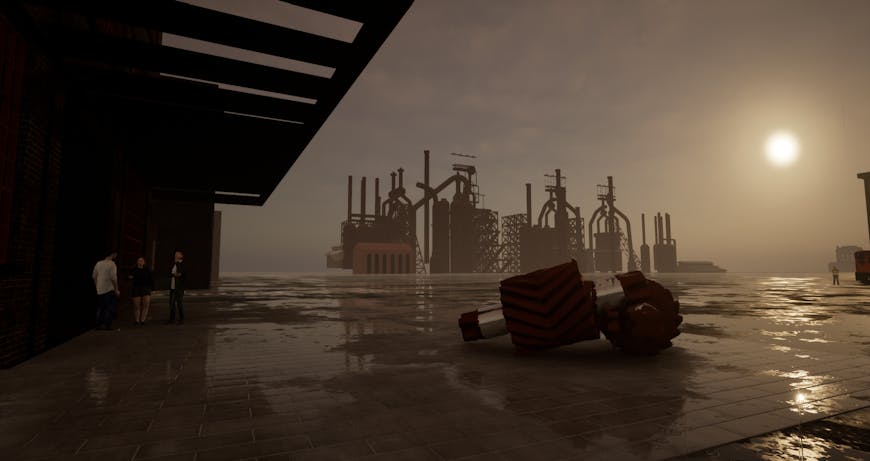 This immersive experience aims to capture not just the space of the steel plant itself, but the look of the sky with the haze generated by the steel operations, the sounds of the plant in operation, and its evolution over time, from the plant's origins in the 1840s to the present. Echo of Steel will allow users to freely explore the virtual world, so the global context provided by Cesium provides an essential part of the complete experience.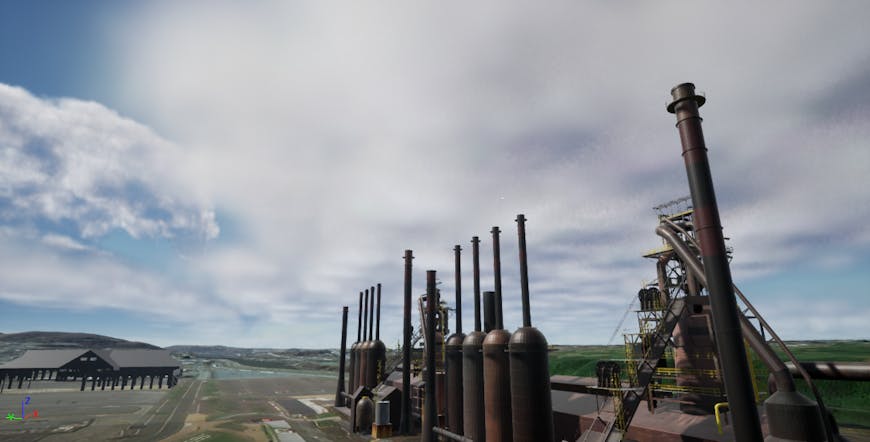 When complete, Echo of Steel will be available in a VR lab at Pennsylvania's National Museum of Industrial History. To accommodate pandemic restrictions, Light Heavy Industries is also developing a version of the experience for home use on a conventional computer screen and also an AR version that interprets the physical site on mobile devices as part of an in-depth self-guided walking tour.