Cesium and Komatsu Partner on Smart Construction Digital Twin
Today, we are thrilled to announce our partnership with Komatsu to provide the 3D geospatial technology for Komatsu Smart Construction. Komatsu is the largest construction equipment manufacturer in Japan, and the second largest in the world.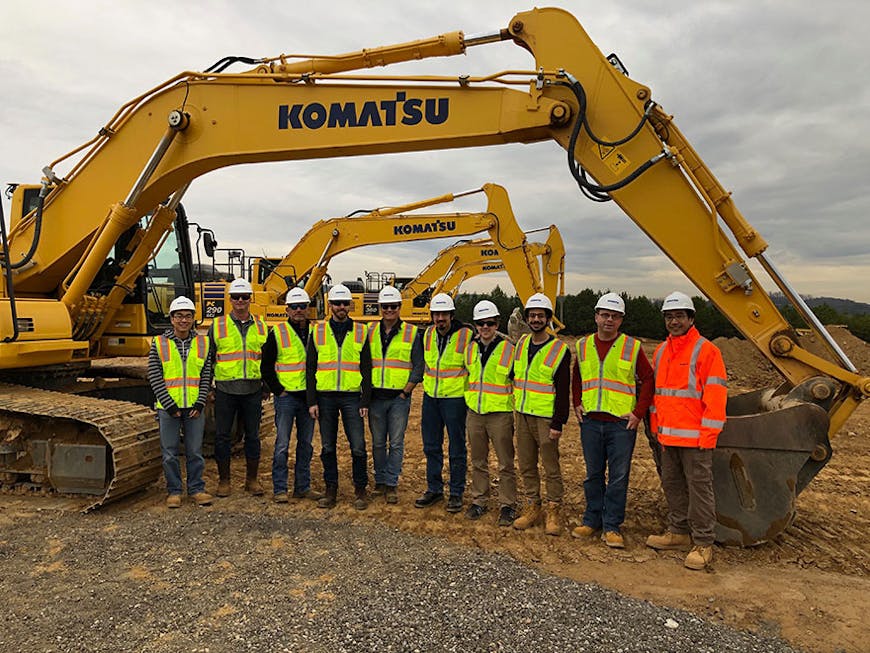 "Together, Komatsu and Cesium are bringing a new era of innovation to the construction industry," said Rod Schrader, Chairman and CEO of Komatsu's North American operations. "As experts in 3D data visualization, computer graphics, and open source software, Cesium's technology will help power our Smart Construction Dashboard."
Komatsu shares our vision to realize the potential of 3D geospatial data. Komatsu intelligent machines—excavators, bulldozers, and dump trucks—along with drone surveys, collect time-dynamic 3D geolocated data about earthworks construction sites. These data sources are used to create a dynamic digital twin of the physical construction site to enable a more efficient and safe construction project.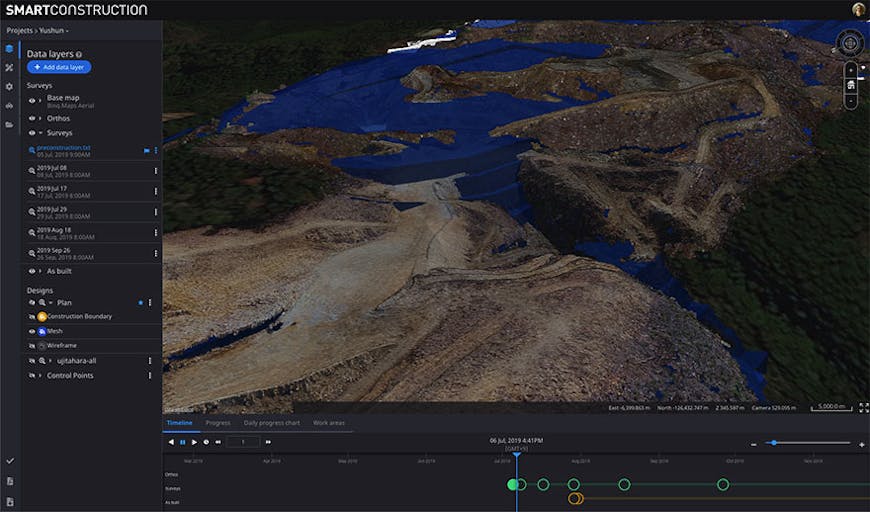 Cesium provides the 3D platform and application for users to visualize and analyze the virtual construction site from anywhere in the world.
Cesium 3D Tiles is used to fuse and stream the current or past virtual construction site at any point in time, composed of:
the target CAD design model,
drone surveys,
GPS rover surveys, and
as-built data from intelligent machines.
Users can then analyze the construction site with easy-to-use, accurate, and fast GPU-accelerated computations, including:
cut and fill to determine the progress between any two points in time;
volume and distance measurements to analyze stockpiles; and
cross sections, slope, and contour to quickly understand the terrain.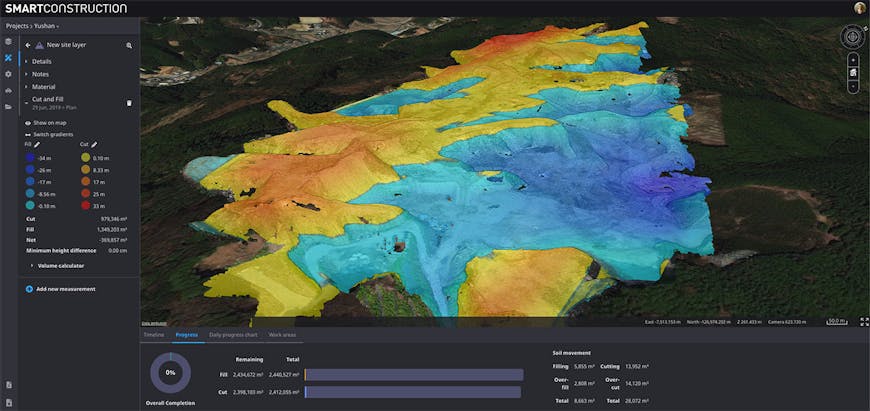 The Cesium application for Komatsu Smart Construction provides an end-to-end workflow including graphics and reports.
We are proud to support Komatsu in their digital transformation of the construction industry. We look forward to partnering with other market leaders to provide the 3D geospatial technology to transform their industries.
For more details about Smart Construction, click here.