Cesium Ecosystem Grants Program Expands with MicroGrants
Cesium is excited to expand the Ecosystem Grants program with MicroGrants, grants of $800 for students and educators to become Cesium Certified Developers. The objective of the Cesium Certified Developer program is to recognize the technical expertise of developers who build on the Cesium platform and grow the ecosystem to enable even better geospatial applications. 
MicroGrants will support the next generation of geospatial innovators, increase diversity, and enable them to gain skills that will support their employment post-graduation and grow the ecosystem.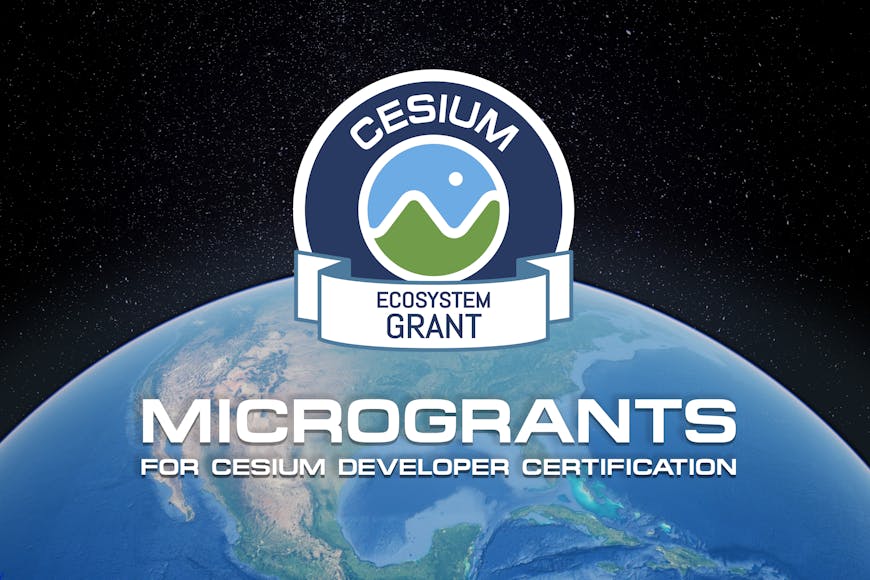 The MicroGrant program will support 50 students and educators to become Cesium Certified Developers. Students must be over the age of 18 and currently enrolled in any level of education. Educators must prove they actively teach secondary school or above. Selected MicroGrant recipients have two months to submit a project that demonstrates their mastery of the Cesium platform. For those new to Cesium, explore the Certified Developer Learning Paths.
Cesium Ecosystem Grants will continue rolling applications during this time for project submissions, and as always, the Cesium Certified Developer program remains free and open to all.
Apply here for a MicroGrant.
For questions about Cesium Ecosystem Grants, including MicroGrants, please contact Danielle Stollak, Ecosystem Grants Manager.