Cesium and Esri Announce Support for ArcGIS Location Services in CesiumJS
CesiumJS now supports the full suite of ArcGIS location services, a rich set of services for building mapping and spatial analysis applications developed by Esri as part of ArcGIS platform.
This announcement is the result of a multi-year effort to steadily add support for various ArcGIS APIs, data, and services to CesiumJS as open source contributions as part of active collaboration between Esri and Cesium.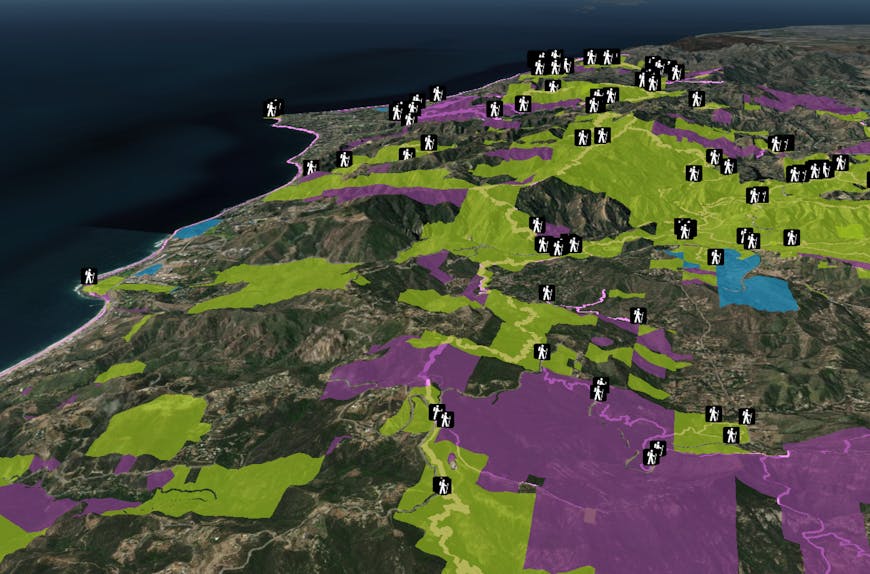 "Having ArcGIS 3D, imagery, and elevation services natively supported in CesiumJS provides developers more content choices for their solutions," said Euan Cameron, CTO Developer Technology, Esri. "This work has been a joint effort between Cesium and Esri and we are both excited to see what developers will build."
The foundations of CesiumJS, and the Cesium platform, are deeply rooted in growing the value of the 3D geospatial ecosystem for all through interoperability via open standards, open and connected APIs, and data services from all providers. CesiumJS has long supported ArcGIS terrain and imagery, and recently added support for I3S through a contribution by Esri, enabling users to combine 3D and 2D data from various sources including Cesium ion, into a single geospatial application.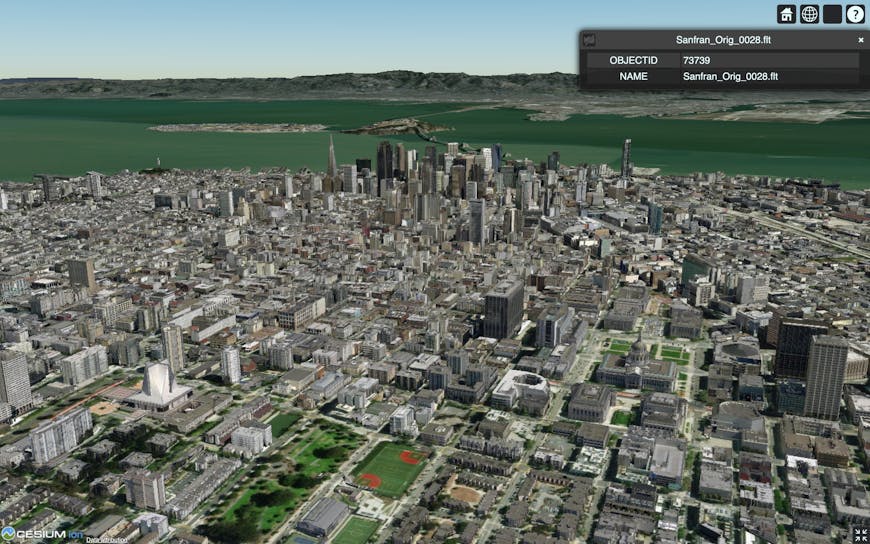 As part of this announcement, the ArcGIS Developer Guide now features 20 tutorials that showcase the use of ArcGIS location services with CesiumJS, including:
Building 3D scenes with various hosted features services from ArcGIS
Querying and styling features
Forward and reverse geocoding services
Routing and directions services
Data enrichment
Spatial analysis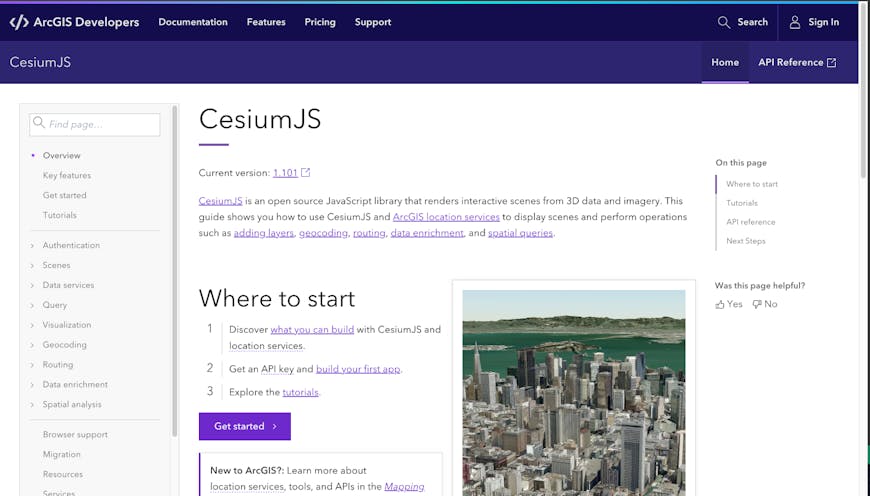 These tutorials will also be cross linked from CesiumJS documentation for improved discovery by the CesiumJS community. We've also added new Sandcastles to showcase some of these features and will continue to add more to showcase the value for the ecosystem.
I'd like to thank George Owen, John Foster, Allan Laframboise, Tamrat Belayneh, and the rest of their team for their sustained contributions to CesiumJS as code and tutorials. Jointly with Esri, we look forward to sharing even more showcases during future conferences and developer events, including the Esri Developer Conference.
Check out the CesiumJS ArcGIS Location Services tutorials today.
Copyright © 2023 Esri. All rights reserved. Esri, ArcGIS, ArcGIS Platform, ArcGIS location services, Esri Developer Conference, esri.com, arcgis.com, and @esri.com are trademarks, service marks, or registered marks of Esri in the United States, the European Community, or certain other jurisdictions. Other companies and products or services mentioned herein may be trademarks, service marks, or registered marks of their respective mark owners.