A Decade of Supporting NORAD Tracks Santa®
Every December 24 since 1955, the North American Aerospace Defense Command (NORAD) has tracked Santa's location as he delivers presents to children around the world. For decades, the only way to find Santa's location was to call NORAD. 
But in 2012, the Cesium team partnered with NORAD to create a web app that showed NORAD's real-time location updates on a 3D map. The site has made data on Santa's location much more widely available, with more than 20 million children and parents checking in each Christmas Eve.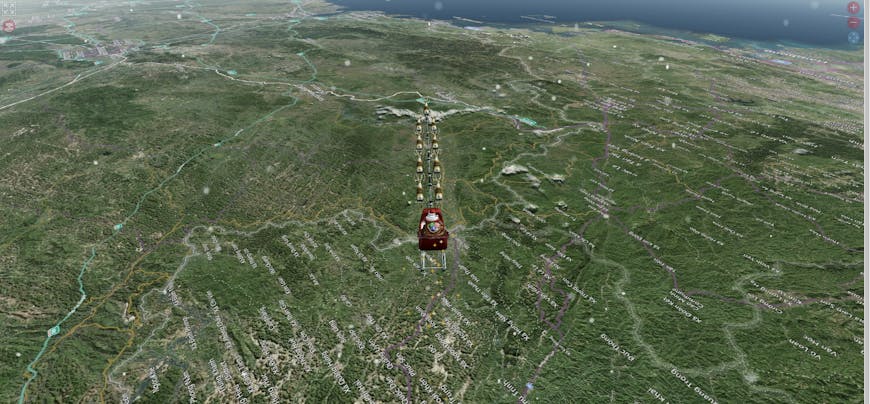 We're proud to support this effort with the CesiumJS app that brings precise, global scale visualization to NORAD's datasets. Learn more about the 3D geospatial tech we're using to support NORAD Tracks Santa, and be sure to visit noradsanta.org all day December 24 to follow Santa on his journey.