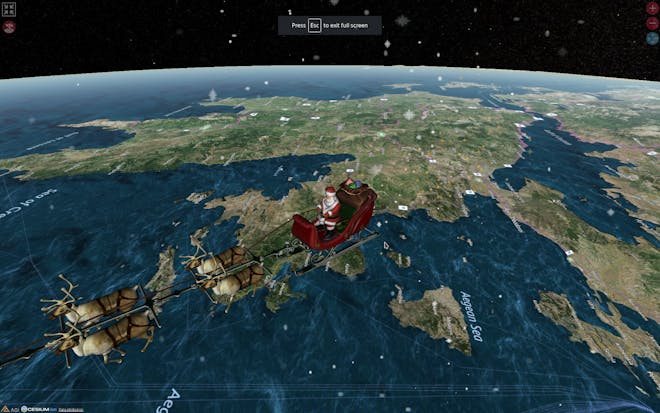 What is Cesium?
Cesium is a platform for building applications and metaverse experiences with 3D geospatial data. Thousands of software developers across industries like Aerospace, AEC (Architecture, Engineering & Construction), Energy, Commercial Real Estate, and Defense use Cesium to build apps like NORAD Tracks Santa.
At the heart of the Cesium platform is 3D Tiles, an open standard we created that makes massive amounts of 3D data streamable. The platform consists of free, open source offerings anyone can use, like CesiumJS, Cesium for O3DE, Cesium for Unity, and Cesium for Unreal.
Our commercial users use Cesium ion to convert their 3D geospatial data to streamable 3D Tiles, combine it with other types of data, and visualize it on the virtual globe.