Create Digital Twins with Cesium ion and Bentley's iModel.js
iTwin Service, the Bentley Systems platform for building infrastructure digital twins, now supports loading 3D Tiles from Cesium ion.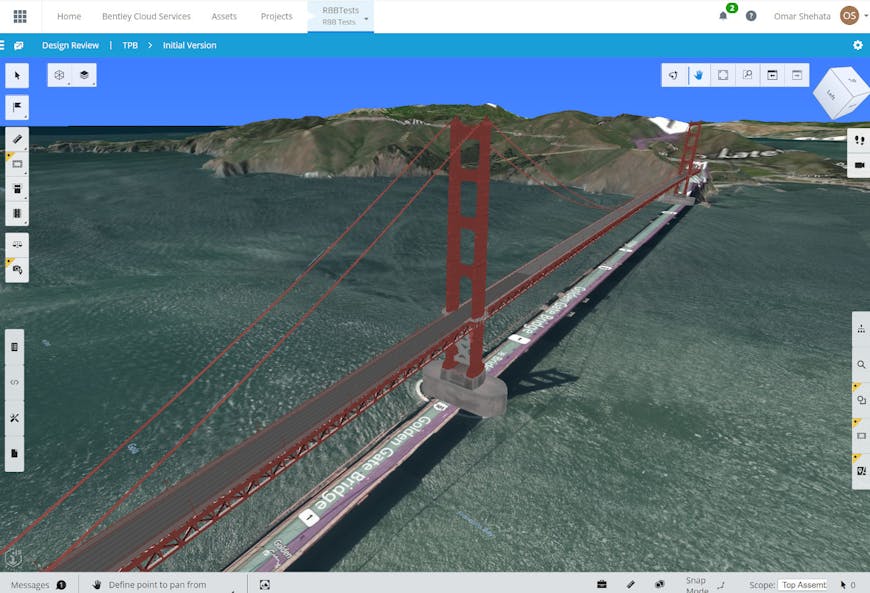 This makes iTwin the latest platform to integrate with ion, joining the growing number of places users can combine their own 3D datasets with ion's curated global layers, including Cesium OSM Buildings and Cesium World Terrain.
Cesium World Terrain has already been the default base layer that engineers rely on when creating digital twins with Bentley's Context Capture. This latest integration makes it possible to stream massive 3D tilesets from ion into iTwins so engineers can work in their preferred tools, supported by ion's high resolution geospatial context and 3D tilers.
To learn more about how this new integration works, join this week's iTwins Developer Conference, hosted by Bentley. Omar Shehata of the Cesium team will be presenting Thursday, November 5, 12:30-1 pm ET on using Cesium ion and iModel.js. Registration is free.
You can also learn how to build your own digital twin by following our tutorial to create an interactive building proposal with Cesium.