Bentley Systems Simulates Offshore Wind Farms with Cesium and iTwin
As countries work to reduce their carbon footprints and transition their energy sources, utilities must be able to design and build the energy infrastructure, train personnel, monitor assets, and predict production. Bentley Systems' iLab has built a demo app for offshore wind farms, using Cesium for Unreal and its own iTwin Platform.
Bentley software is often used for large infrastructure projects, such as railways, bridges, and power plants. The company's iLab focuses on new technologies and immersive 3D environments to modernize and streamline the processes of construction and operation, including real-time collaboration. 
The iLab's demo app combines BIM and CAD models, point clouds, IoT and drone data, current and forecast weather conditions, photogrammetry from Bentley's iTwin Capture, and the Cesium for Unreal plugin. 3D models stream into the experience from the iTwin Platform using the 3DFT format. Photogrammetry models from iTwin Capture are also uploaded to Cesium ion to be tiled into 3D Tiles for streaming into Unreal Engine, along with Cesium ion assets Cesium World Terrain and Bing Maps Aerial imagery. This demo shows a theoretical wind farm in the North Sea.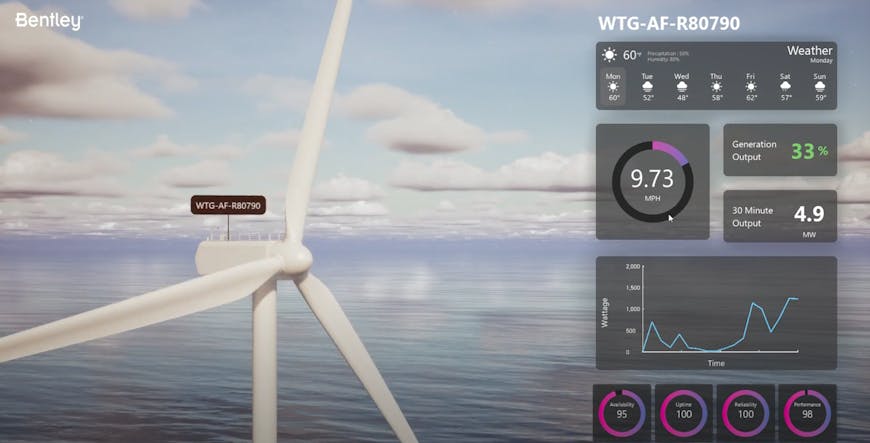 iLab uses Cesium for Unreal to accurately georeference 3D models and provide real-world data for the wind farm's surroundings, above and below the water. Just as users are able to view projects above the surface, the app's users are enabled to view portions of projects below the surface, identifying foundations of individual turbines and cables required for connectivity.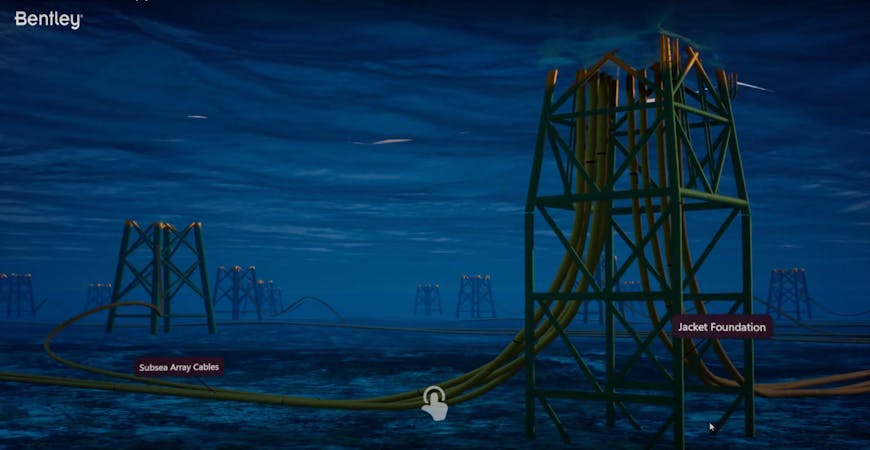 Bentley's iLab demo also includes VR capabilities, enabling employees to practice flying a drone for remote inspection of the turbines, from any location, prior to performing duties on the physical structures on site, prioritizing the safety of both the workers and the assets.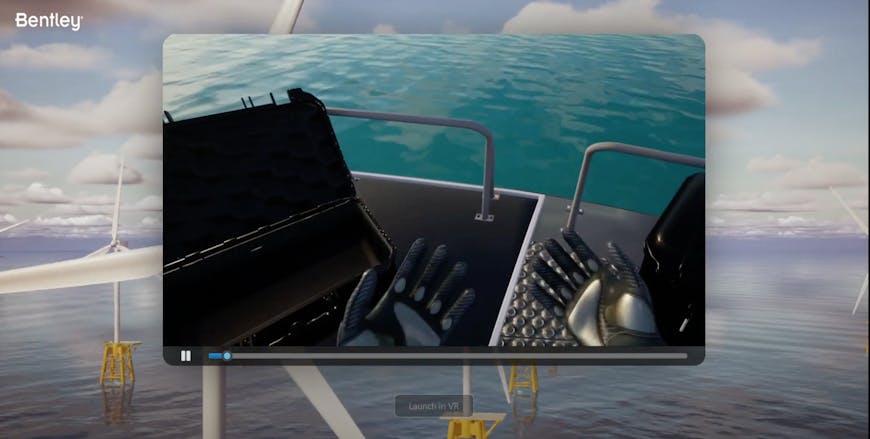 While the app provides vital information for planners and engineers, decision-makers and the public can also learn the terminology and science behind wind power generation and even see how offshore wind farms will look from locations that matter to them with real-world data.