OnePlan and Cesium Delivering Geospatial for Events
With Cesium, OnePlan is offering comprehensive planning tools to event organizers. The Official Supporter of GIS Mapping and Digital Twin Software for the Olympic and Paralympic Games Paris 2024, OnePlan has supported more than 8,000 events in over 100 countries. The Formula 1 British Grand Prix, the Triathlon Federation, FIBA, and numerous other sport federations have used OnePlan.
The strength of OnePlan's software is offering a single event planning solution, built on CesiumJS. Starting with a view of the venue, organizers build out their plan for the event, including the logistics of infrastructure, crowd management, security, marketing, and ticketing. 
Once the plan is developed, they can analyze and export the plan for vendors, staff, and volunteers. By consolidating the planning into a single, virtual tool, OnePlan provides better collaboration between teams for safer, better organized events.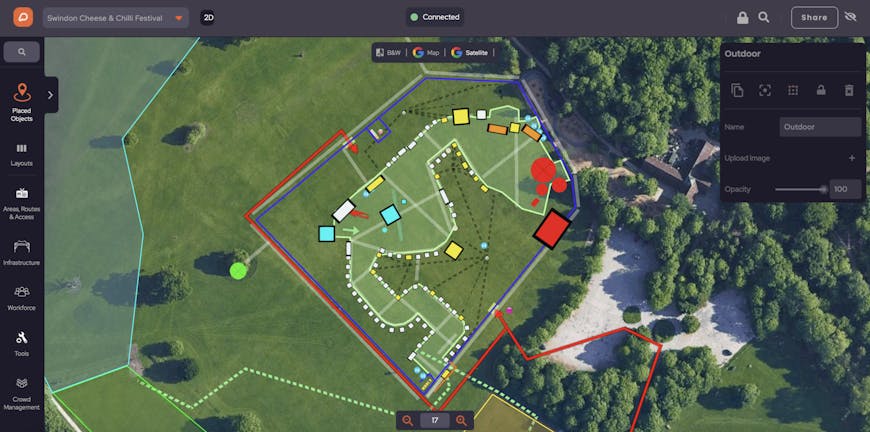 Building a plan
Users create their entire event plan through a CesiumJS view. They begin with high resolution imagery of the site, giving them an accurate picture of the venue. They can then build out their plans for the site by importing CAD models of the venue, including for multi-story buildings. With the existing infrastructure in place, organizers add on plans for the event by drawing perimeters and adding drag and drop structures such as picnic tables or icons for common resources like restrooms or lost and found.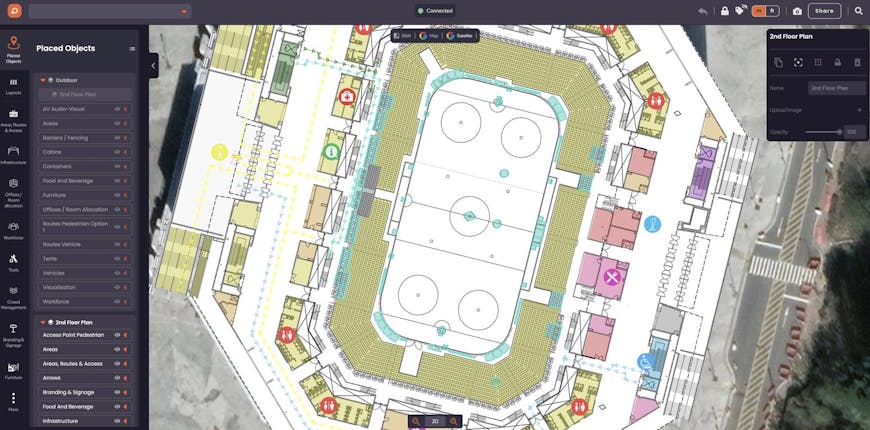 With these visual tools, organizers can plan for needed infrastructure, such as tents and portable restrooms, for crowd control by placing fencing and barriers, and for traffic management by placing temporary traffic signals and arranging parking spaces. OnePlan's capacity calculators help plan for appropriate crowds, and their analytics tools will calculate the number of barriers needed based on a user-defined area.
Users can also enter metadata for each item placed on the map, such as vendor name, cost, power details, and in-and-out date, as well as a what3words location, tied to a 3 meter square that provides more precise location information than an address.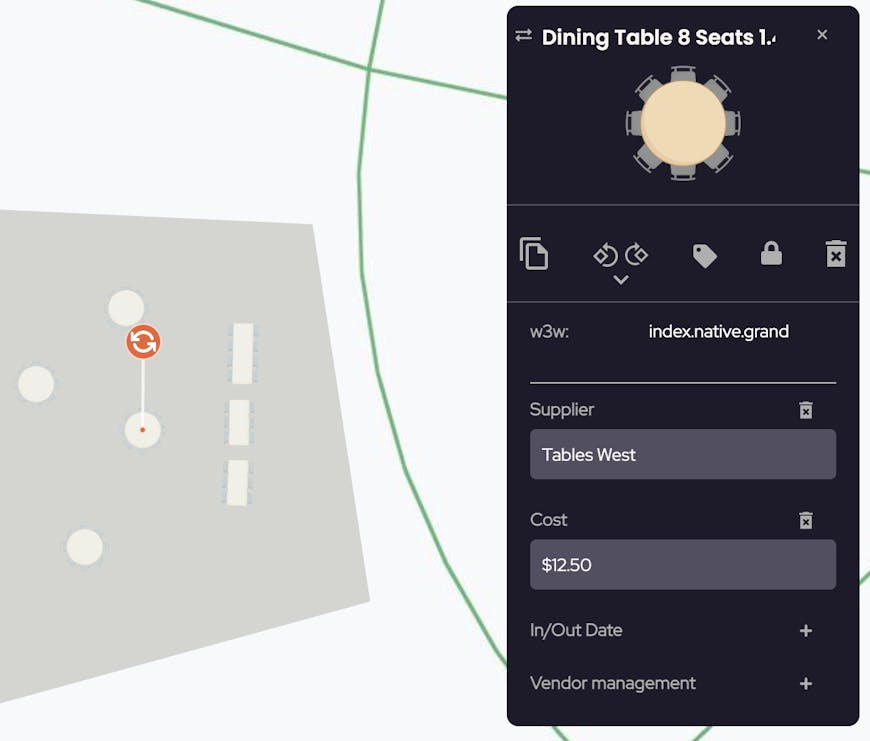 OnePlan also supports multiple time stamps so users can plan for each stage of an event. 
From plan to implementation
OnePlan's tools are designed for sharing. The software will calculate the number of barriers needed on a drawn perimeter, furniture pieces to be ordered, or staff expected on site. Those and other calculations can be exported to create a Bill of Quantities or a report for each participating vendor.
OnePlan uses what3words for geocoding, allowing more precise output from an event design so it's easier to set up the event accurately.