Select + Download Datasets with EdgyGeo's Cesium-Based Tools
Our friends at EdgyGeo, Inc. are back with another great example of their work supporting the architecture, engineering, and construction (AEC) industry. This time we're looking at their download tools, which allow architects, developers, engineers, and urban planners to quickly acquire a wide number of datasets for a given area.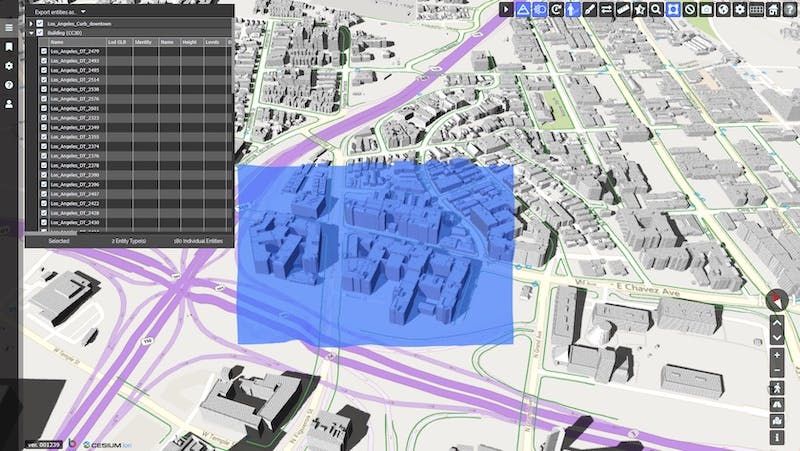 With a Cesium-based viewer, EdgyGeo allows users to explore entire cities. The star of their collection is high resolution CyberCity 3D buildings, automatically modeled from photogrammetry. Their library of high resolution buildings covers nearly 100 cities in the United States and dozens of other major cities around the world, plus extruded buildings available for other locations.
But it's not just buildings EdgyGeo has to offer. They have datasets from state and local governments (especially cities), utilities, airports, commercial real estate companies, downtown development associations, and third party entities. These datasets include terrain, environmental data, FEMA flood data, and other GIS data. Subscribers are also able to add their own data assets and build data inventory.
EdgyGeo collects and cleans up this data. Using Cesium's 3D tiling pipeline, they tile these datasets into 3D Tiles and fuse them in Cesium ion so that no matter how huge the collected data, it can all be efficiently streamed and easily explored in an map with 3D terrain and imagery.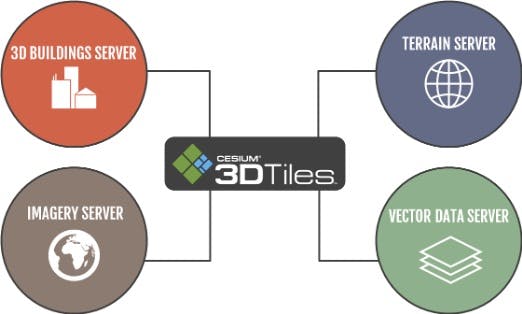 Not only is the scene easy to explore, but users can also download data for use in their own projects. Users simply select a portion of the scene and download the data in that area. They may download multiple GIS datasets at once, including CyberCity 3D building models, 3D terrain, aerial imagery, centerlines, curbs, and more, all precisely geolocated.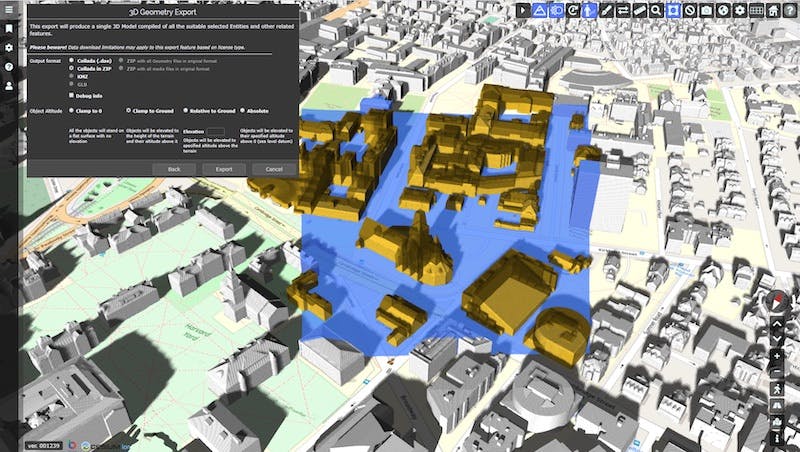 Downloads are provided in Collada (DAE) and KML/KMZ format, ready for users to upload to their own Cesium ion accounts or to visualize in other applications such as Rhino, SketchUp, and Revit. KML format will also be an available format soon.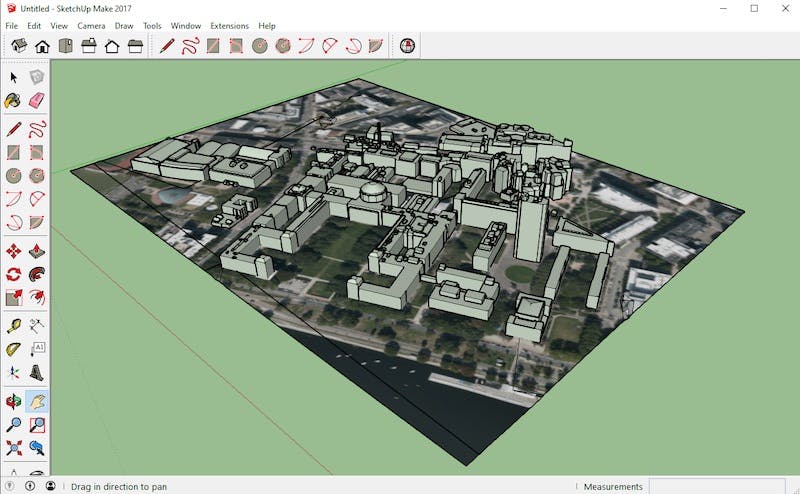 With this customizable download option, subscribers can acquire the local datasets they need for specific projects, linking GIS, AEC, BIM, and construction tools in a simple data download and transfer process.
You can try using this tool by contacting EdgyGeo CEO Kevin DeVito.