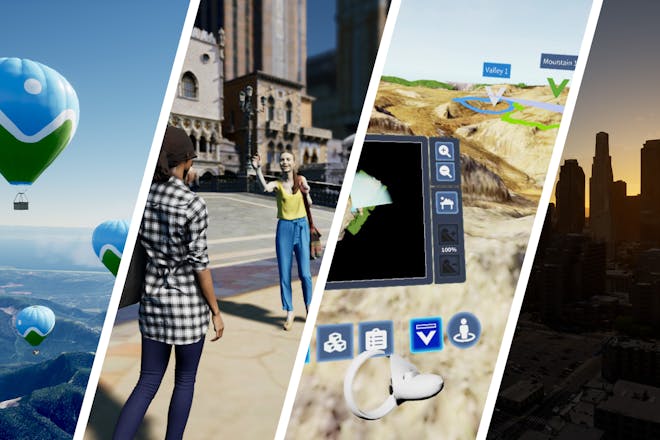 Building the Open Metaverse
SIGGRAPH 2022
Vancouver Convention Centre West Building, Room 211-214
Wednesday, 10 August 2022
Part 1: 9am-12pmPDT
Part 2: 2:15pm-5pmPDT
This full-day course introduces the fundamental concepts and building blocks for the open metaverse, covering the current state and potential future directions. The themes of openness, collaboration, and interoperability are woven throughout the topics.
A no-hype introduction to the metaverse
The pillars of the open metaverse including the intersection of social and gaming; the state of 3D-first computing with AR, VR, holographic displays, and today's screens as viewports into the metaverse; creator centric economies; decentralization; and interoperability.
Game engines as a building block of the metaverse
The convergence of movie and game technology; open-source and commercial game engines as part of an overall ecosystem; and 3D on the web.
The evolution of content creation
The trends that will empower as many creators as possible in the metaverse, including paradigm shifts from traditional 2D tools to 3D; tools for the masses and young creators that lower the barrier to entry; collaborative design paradigms; geospatial real-world scans; volumetric capture; and asset interoperability.
Scaling the metaverse
Enabling 3D to be an intrinsic part of computing and to have massive multiplayer experiences with an exploration of decentralized cloud rendering on the blockchain; the state of hybrid cloud/edge architectures to move algorithms to the data and saturate distributed compute resources; and techniques for massive scale worlds such as geospatial streaming.
Enabling an open metaverse via interoperability
Building an ecosystem created by many different organizations so that the metaverse is not a walled garden, with a special look at 3D asset interoperability including current collaboration activities among standards organizations; glTF and USD formats; materials; and opportunities to close gaps in interoperability such as facial animation and particle systems.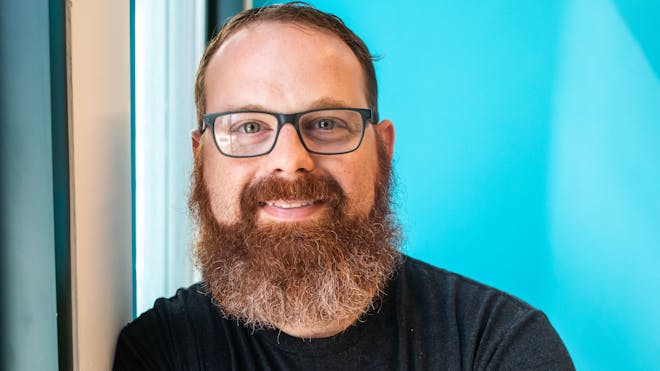 Patrick Cozzi
CEO, Cesium
Patrick is the CEO of Cesium and co-host of the Building the Open Metaverse podcast. Patrick has authored, edited, or contributed to ten books on graphics and games, including WebGL Insights, OpenGL Insights, and 3D Engine Design for Virtual Globes. He is the co-creator of the glTF open standard from Khronos and the creator of the 3D Tiles OGC community standard. He is an advocate for collaboration, open standards, open source, and building the metaverse as an open ecosystem. Patrick taught computer graphics for 8 years at the University of Pennsylvania, where he earned an MSE in computer science.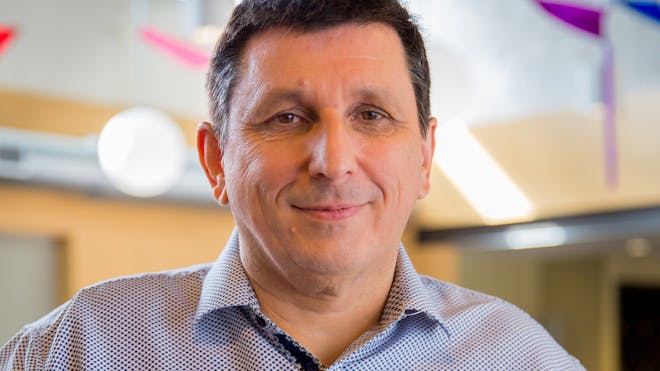 Marc Petit
VP Unreal Engine Ecosystem, Epic Games
Marc is VP Unreal Engine Ecosystem at Epic Games and the co-host of the Building the Open Metaverse podcast. Marc oversees Unreal Engine and partnerships to support the developer ecosystem. Prior to Epic, Marc held several roles in graphics. Between 2002 and 2013, Marc ran Autodesk's Media & Entertainment business unit steering development and marketing of the industry's leading 3D animation and VFX software products 3ds Max, Maya, MotionBuilder, and Flame. Marc started his career at TDI in 1988, and joined Softimage in 1991, where he ran 3D products and oversaw the design and development of Softimage XSI.
Listen to Building the Open Metaverse
Hosts Patrick Cozzi and Marc Petit invite technical experts to share how the community is building the metaverse together