SIGGRAPH 2022 Trip Report
The Cesium team got back recently from this year's SIGGRAPH conference, where we had a whirlwind week of presentations, demos, and meeting friends both old and new. This year's conference was especially anticipated as it was the first in-person SIGGRAPH since 2019. We met in the beautiful Vancouver Convention Center, where the energy in the halls and sessions was palpable.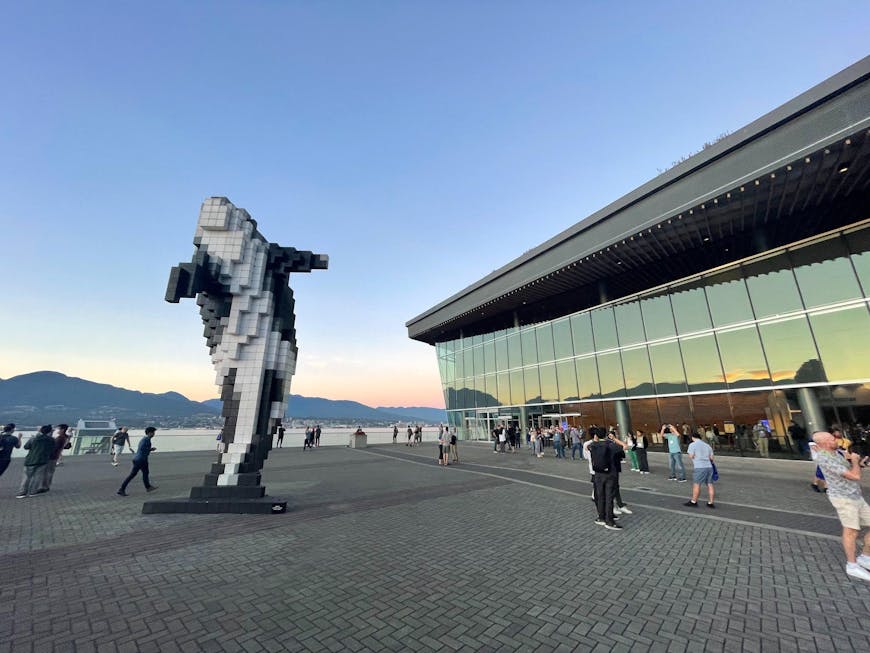 Because of the hybrid format of SIGGRAPH 2022, Cesium's presentations started long before we got on our flights. This year's Cartographic Visualization Birds of a Feather ("Carto BoF") session was held virtually two weeks prior. Cesium's been participating in this BOF for years, and we look forward every SIGGRAPH to gathering with other folks working at the intersection of geospatial and graphics. This year Shehzan Mohammed presented on behalf of Cesium about bringing 3D geospatial to the metaverse by bridging the gap between the physical and digital world. Check out the slides.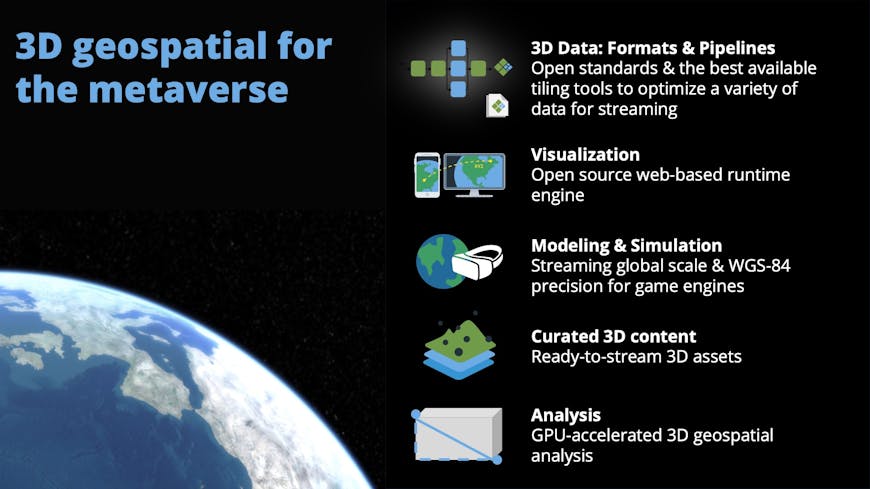 We kicked off our week with morning sessions and lunch with our good friends from AGI. We sat down  with Greg Beatty, Alex Wood, and Ed Mackey, who organized the SIGGRAPH BOF on Advanced PBR Material Parameters in glTF. The conversation revolved around the upcoming glXF format, PBR rendering, VR in aerospace, and new developments around the metaverse.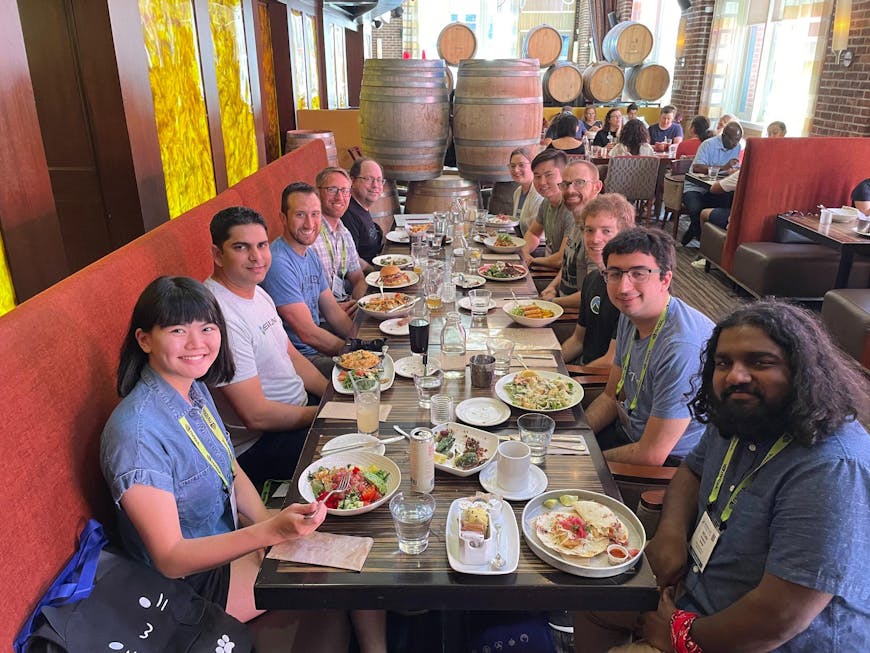 That evening, we split into two groups: the Penn alumni attended the CGI @ Penn dinner, where current students, alumni, and professors alike mingled and caught up. The other group attended that evening's Electronic Theater showcase at one of the huge ballrooms in the convention center, where we watched beautiful animated shorts and impressive behind-the-scenes breakdowns for hits like Dune and "Severance."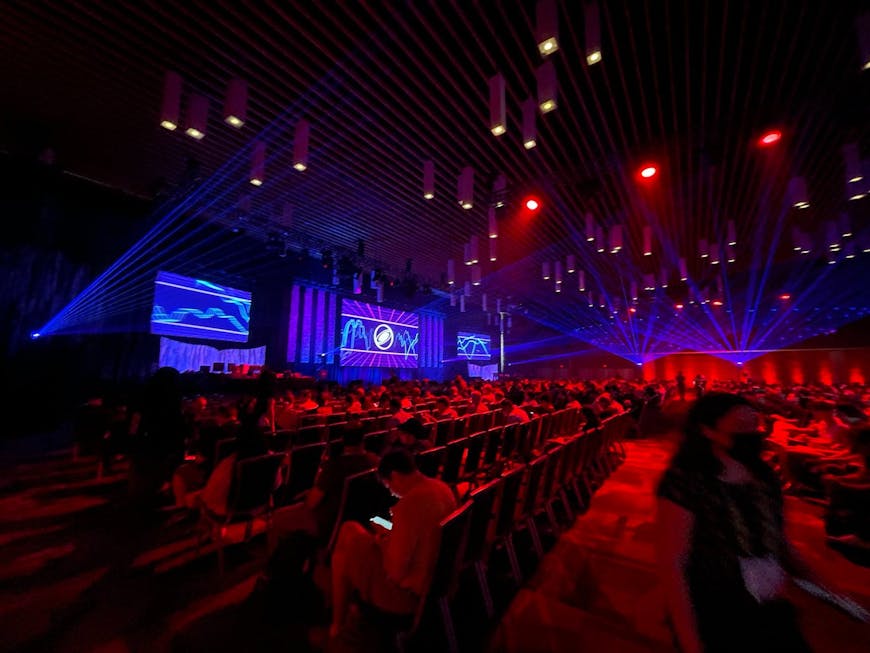 Cesium's marquee event at this year's SIGGRAPH was a full-day course on Building the Open Metaverse, which was organized by Patrick Cozzi and Marc Petit, VP, Unreal Engine Ecosystem at Epic Games. Experts from across the community came together to explore the fundamental concepts of the open metaverse with a focus on openness, collaboration, and interoperability.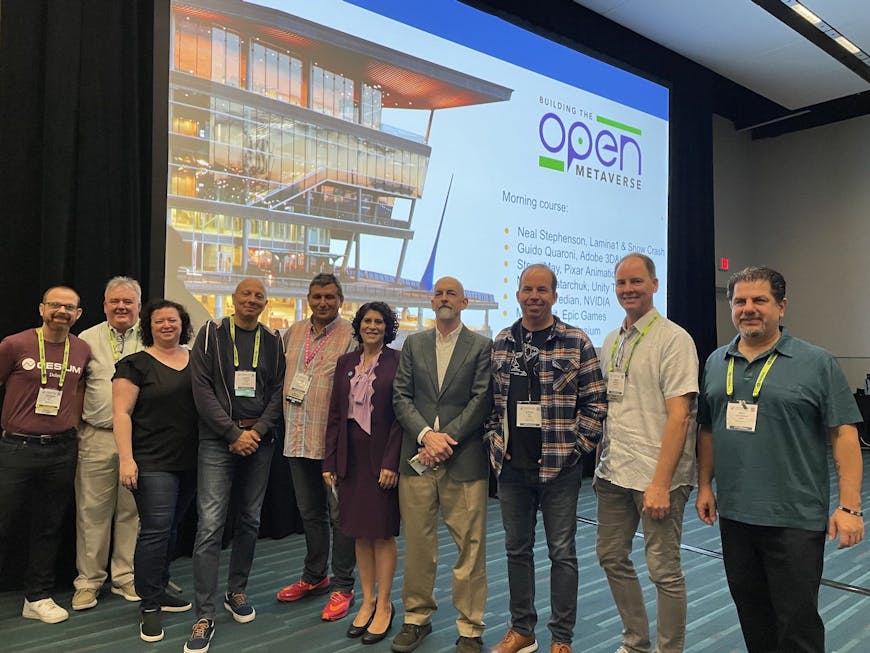 After the metaverse course, we gathered over drinks and hors d'oeuvres for the Khronos Networking Reception, another of our favorite SIGGRAPH traditions. At the reception we shared Cesium demos showcasing Cesium for Unreal in a global-scale runtime experience allowing users to explore a digital twin of our world.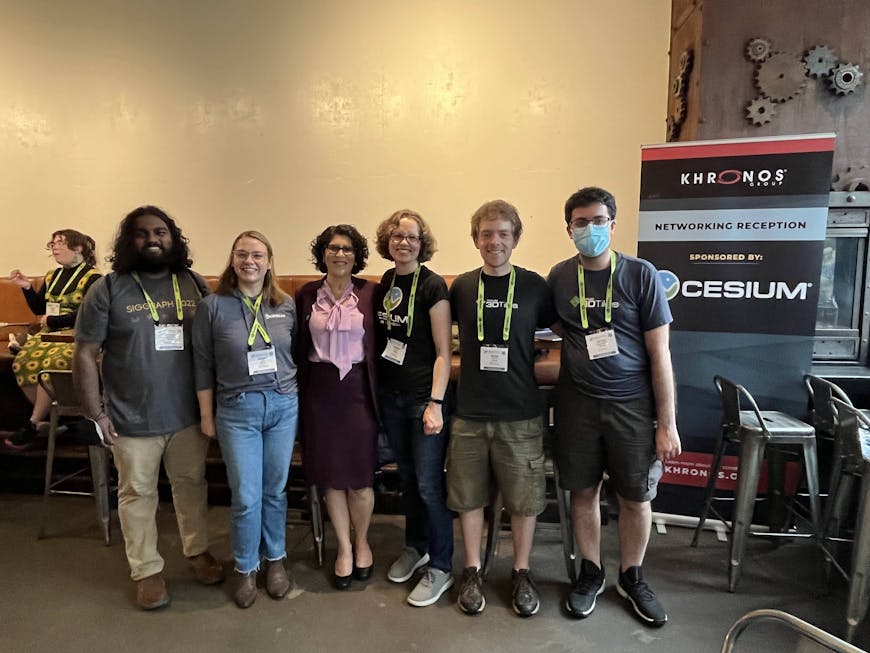 Of the graphics techniques we see at SIGGRAPH, the advances in real-time visuals are most compelling for us because of Cesium's focus on runtime performance with massive geospatial datasets. A highlight of every year's conference is the Real-Time Live! event, where short demos are performed live in front of an enthusiastic audience. Because everything's live, the stakes are high and sometimes stuff breaks. But when things go right, the crowd cheers and claps for the impressive array of demos ranging from AI and physics-assisted animation authoring, instant NeRFs, and a hilarious improvised comedy sketch with remote performers.
Between different exhibits, including VR Theater, VR Theater Kiosk, and the Immersive Pavilion, many virtual reality experiences were on display at SIGGRAPH. Those of us on the VR team took careful notes on novel VR locomotion methods and headset display tech to help us build cutting-edge geospatial VR applications. We've been sharing best practices for things like world-scale locomotion and deploying on mobile devices in our VR for Geospatial Apps tutorial series.
Cesium has a long history of attending SIGGRAPH—Patrick's first was in 2008. For many of us, this was our first time attending in person, and we were honored to be a part of the tradition. Our goal in attending SIGGRAPH is to educate and inspire, and we left Vancouver both excited about the innovations currently unfolding in the graphics community and eager to contribute.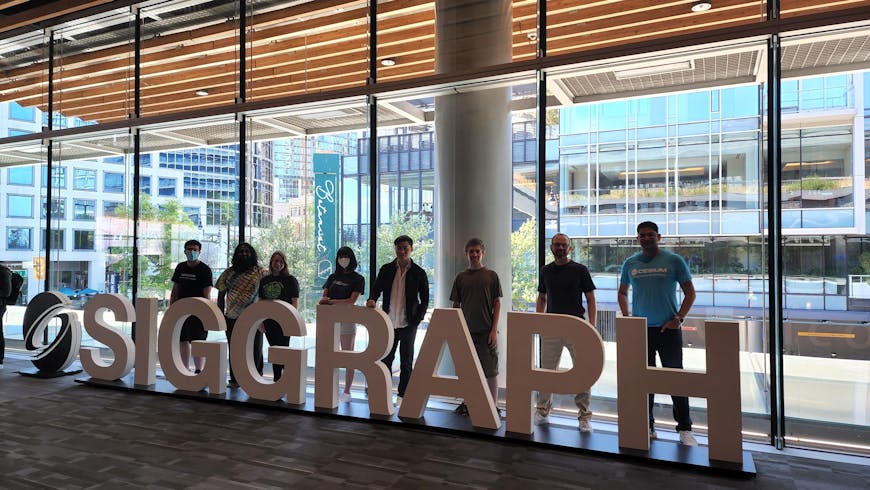 After the conference, I went climbing in Squamish Chief, located an hour's drive north of Vancouver. Seven hours of climbing and a dozen pitches later, I rested on an overlook and drank in gorgeous views of the town and surrounding valley. Here's a side-by-side comparison between the photo and the same perspective as rendered by Cesium for Unreal with Cesium World Terrain. Hard to tell the difference, eh?
We hope you'll join us at our next conference. Learn about our upcoming events.