IMMERSIV Creates Virtual Showrooms with Cesium for Unreal
Australia-based company IMMERSIV uses Cesium for Unreal to take the guesswork out of both the real estate buying and selling processes with a virtual display showroom. This digital interactive experience allows buyers to visualize how a new development will look along with its environment and surroundings, plus internal features and layouts. Developers use it as a single project space for marketing content, eliminating the need to dig through multiple platforms for vital information.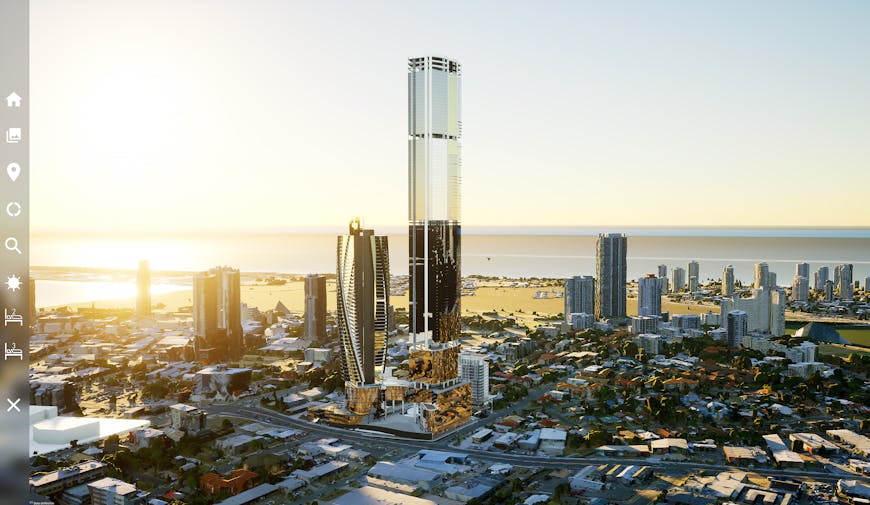 Co-founders Christian Schwerdtfeger and Clint Motley noticed the typical route to market involved artist-created 3D rendered images, aerial imagery, and floor plans. Instead of sharing these individually, IMMERSIV provides a 3D geospatial project ecosystem as a web-accessible one-stop shop. Cesium helps real estate solution providers combine data, visualization, and analytics for meaningful information.
IMMERSIV acquires photogrammetry of the area local to a project from aerial footage from its own drone or from Aerometrex, one of Cesium's favorite companies to work with. IMMERSIV hosts its high-resolution data in Cesium ion, where it is tiled into 3D Tiles and streamed into Unreal Engine. This provides a clear, accurate picture of the land and surrounding areas, with the real-world locations of infrastructure, transportation, shopping, and other amenities.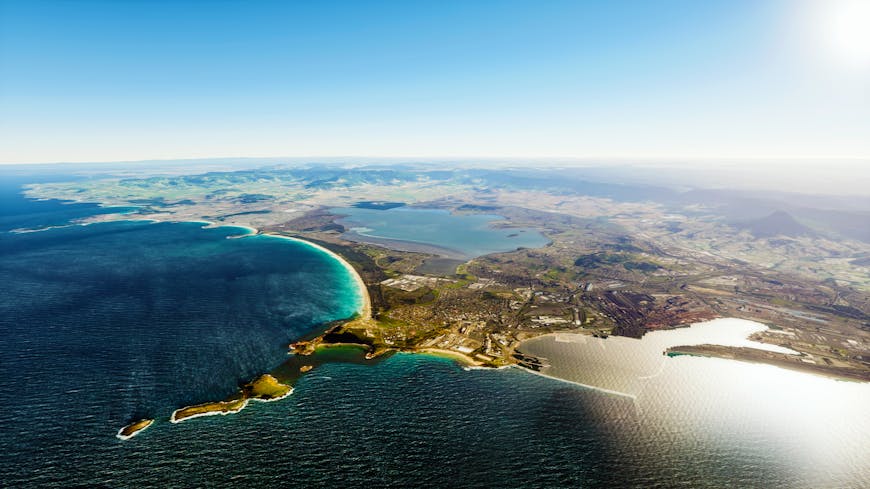 Schwerdtfeger and Motley designed IMMERSIV to bolster project marketing for their clients.
"We built IMMERSIV to be able to utilize the incredible datasets within Cesium and import the data into Unreal Engine. This allows buyers to immerse themselves in the project as they see 360-degree views and level vantages, examine changes in natural light at different times of day, and experiment with swapping custom facets in the homes," said Schwerdtfeger.
The lifelike interiors of the projects are created with Autodesk 3ds Max and exported to UE4 and into the IMMERSIV platform. IMMERSIV models and textures the interiors, and some furniture assets are purchased from the UE Marketplace. The interiors and exteriors are separate scenes; users can click to move inside or outside.
"The breadth of projects being realized include high-rise apartments, master-planned house and land communities, and retail precincts by some of the country's largest developers," Motley said of the demand for the company's architectural project solutions.
IMMERSIV's virtual showroom is not only for display in offices. Using PureWeb, IMMERSIV streams its Unreal-based app from the cloud, so anyone with a link can experience these interactive walkthroughs smoothly on any device. 
"The ability to showcase high-resolution, low-latency, fully immersive experiences to a global reach is testament to our software partners continually striving to enhance the customer experience for buying property," said Schwerdtfeger.
IMMERSIV's interactive project ecosystem also includes real-time for-sale and sold information, providing the full picture to developers, sales teams, and buyers.
Bring interactivity and transparency to your development projects with Cesium for Unreal.