PropVR Brings Interactive 3D Visualization and Discoverability to Real Estate with Cesium
PropVR, a Square Yards company, uses Cesium to bring interactive 3D visualization and discoverability to real estate. The software enables buyers to search and discover real estate in 3D, view project information, and then go into detailed interactive visualization for a specific project. In this application, users can see how a 2D floor plan translates to the physical property in a photorealistic 3D model, visit interior and exterior amenities, compare and explore other properties, and visualize neighborhoods and nearby landmarks accurately.
PropVR has released light versions of its 3D digital twins of eight cities in India, visualized in CesiumJS, and is building a "heavy" version of Dubai, United Arab Emirates, with Cesium for Unreal for extended reality. The datasets for each are massive and geospecific, maintaining real-world accuracy and photorealism.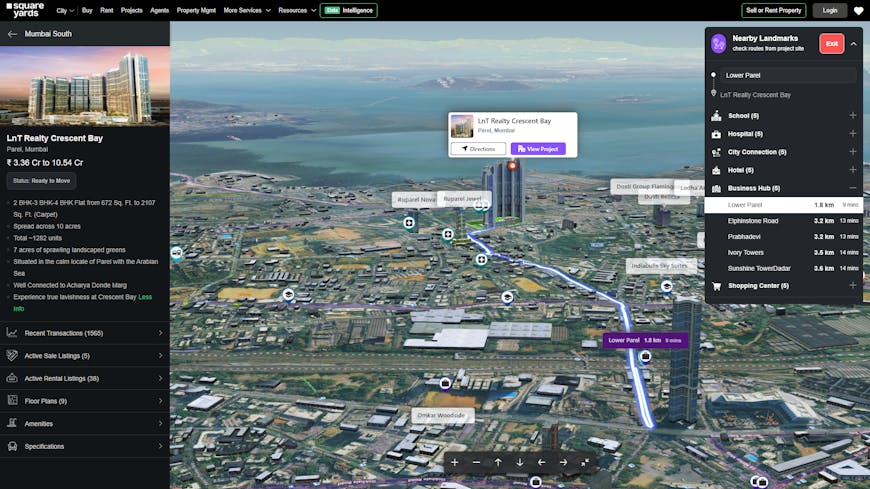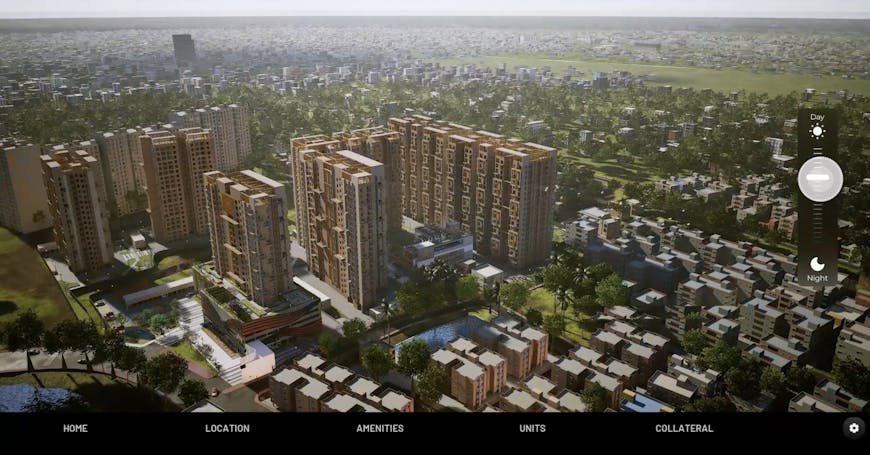 PropVR uses multiple datasets, such as GeoTIFFs from drone imagery, OpenStreetMap data, Bing Maps Aerial imagery and Cesium World Terrain in Cesium ion, for a project's surroundings to achieve accuracy. The team then uses AI and proprietary tools to convert the data for a specific project—e.g., floor plans, master plans, and information—into interactive 3D experiences. In Cesium ion, all of this data is hosted and tiled into 3D Tiles and visualized in CesiumJS for streaming to PropVR's mobile-friendly version or Cesium for Unreal for XR environments.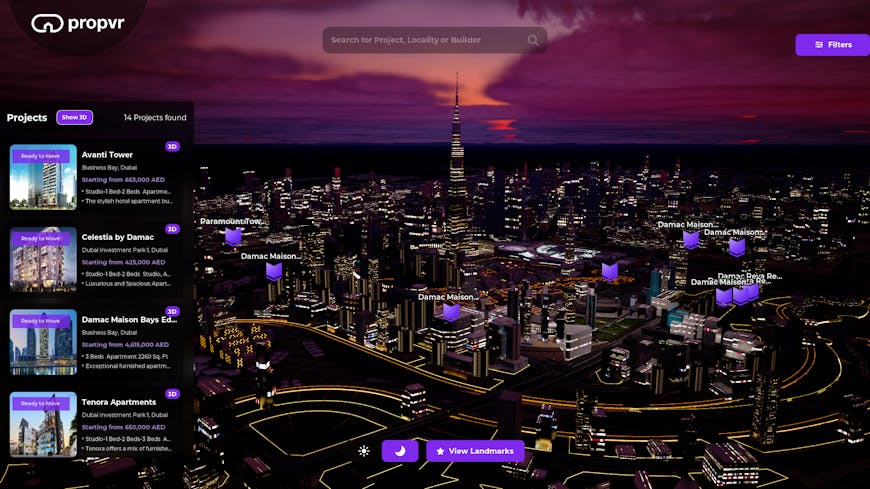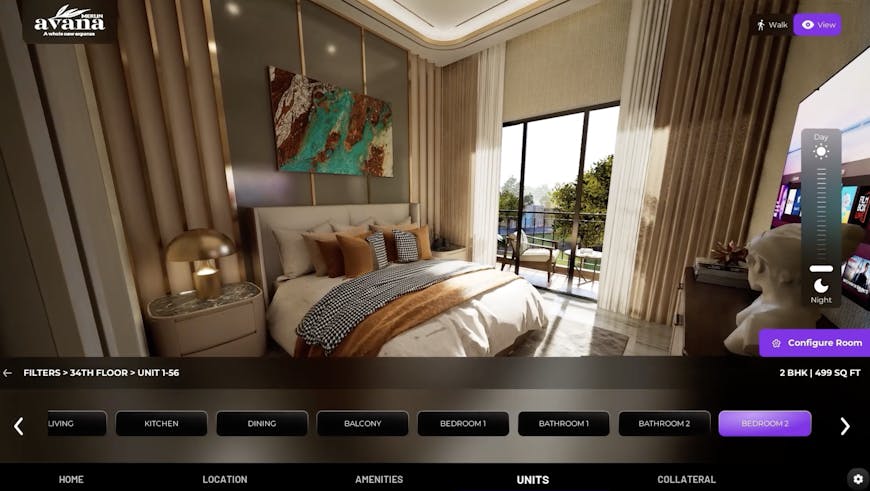 The PropVR team also teased the upcoming version, in which buyers can use mixed reality headsets for the application, to explore current or future real estate projects in human scale and even zoom to a specific location via voice command.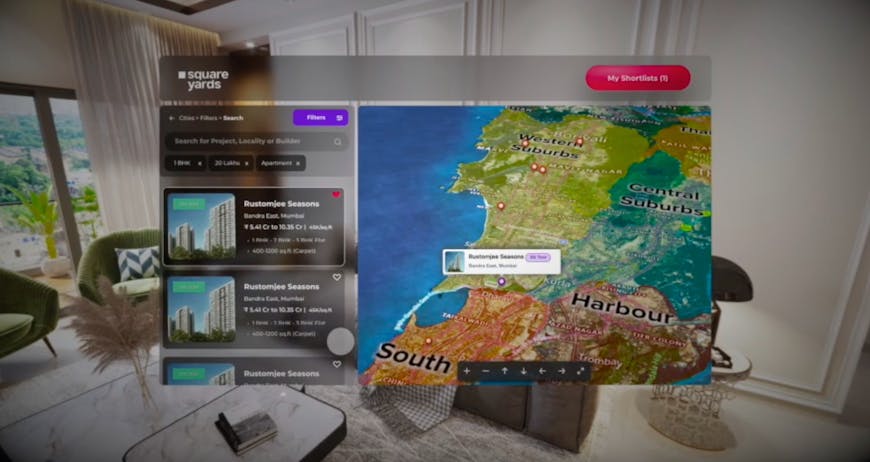 In the PropVR platform powered by Cesium, buyers can examine a city-level view, see what's nearby, observe the day-to-night transition, search and filter real estate listings, and explore projects in 3D. The company's goal is to create the world's first real estate metaverse discovery platform—building 3D digital twins of cities, integrating listings, and eventually releasing an avatar-based model for entering different communities.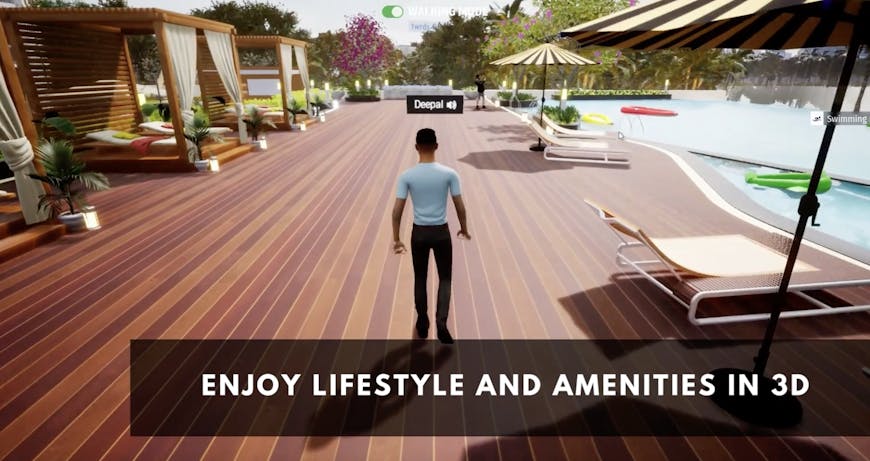 Taking real estate from 2D to 3D requires reliable data, visualization, and analysis. Sign up for a free Cesium ion account to bring meaningful information to your real estate developments.