Cesium a Founding Principal of Metaverse Standards Forum
I'm thrilled to announce that we're joining the newly launched Metaverse Standards Forum as a Founding Principal member. 

The Metaverse Standards Forum, hosted by The Khronos Group, is an industry-wide forum to coordinate and encourage metaverse interoperability. The forum will be made up of many companies and standards organizations, such as The Khronos Group, the World Wide Web Consortium, and the Open Geospatial Consortium. Together, we will foster open standards for an open and interoperable metaverse. 
The idea for this forum was incubated on Building the Open Metaverse. In the second episode, Neil Trevett, president of The Khronos Group, Ruth Suehle, Director of Community Outreach at Red Hat, and David Morin, Executive Director of the Academy Software Foundation, came on the podcast to discuss open standards governance with Marc Petit and me. Through that discussion we agreed that to develop the metaverse, the community needs not only open standards, but also what Neil called a "meta conversation"; a way to proactively coordinate the advancement and adoption of open standards for the metaverse. 
The experts who have shared their insights in subsequent episodes have all been separately developing the pieces that we now see coalescing to make the metaverse possible. Many of them and their organizations have now joined the Metaverse Standards Forum, to bring those parallel efforts together. It's been a natural progression: the internet has evolved from streaming text to images to video, and interactive 3D is the next frontier. The key to building the metaverse is creating 3D asset interoperability for many implementations.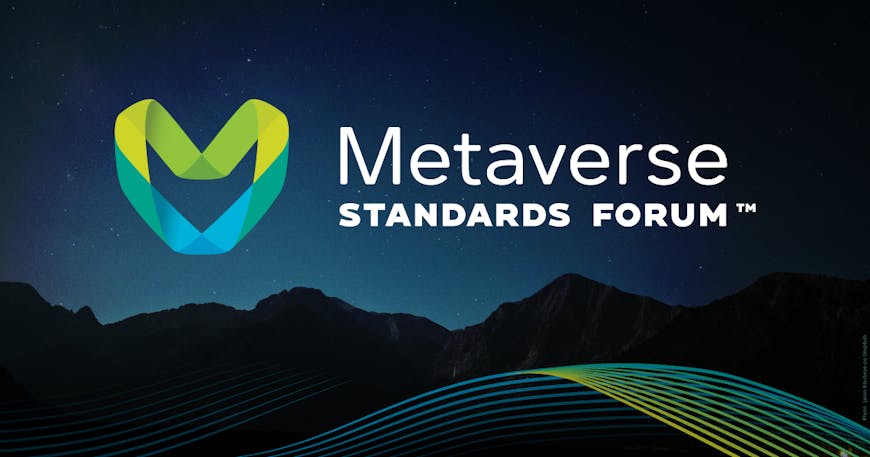 Open standards in an open metaverse will facilitate buying a car on a 3D model marketplace, customizing it in a graphics program, and driving it in any game you play. It will enable creating the newest assets for a superhero story and simultaneously deploying them to a movie and a game, to be accessed through mobile, AR, VR, and XR portals. It will make it possible to use the same 3D model of an airplane to design the engine, order manufacturing parts, train pilots in flight simulators, offer livery design concepts for airlines, let passengers choose seats, and see a flight's progress in real time. 
Creating interoperability and fostering collaboration is central to Cesium's mission. As we've worked to bring geospatial data—which is heterogeneous, rich in metadata, and massive—to every platform and every device, we've focused on open standards that further the entire community. We worked with Khronos to co-create glTF, the open standard 3D runtime format for 3D models. And we developed 3D Tiles, the OGC Community Standard for streaming large scale 3D datasets.  
Open standards for 3D assets will truly unlock the potential of the metaverse. We're thrilled to see so many remarkable parties coming together to make it possible. To get involved, check out the Metaverse Standards Forum. We'll also be furthering the discussion of the Building the Open Metaverse at SIGGRAPH 2022. Join us for the full-day course.