We're proud to be a sponsor of the nation's largest gathering of GEOINT professionals, the USGIF GEOINT Symposium 2022.
Join us in Aurora, Colorado from April 25-27, 2022 to see how Cesium can address the needs of the GEOINT community and how the metaverse will impact the future of the tradecraft.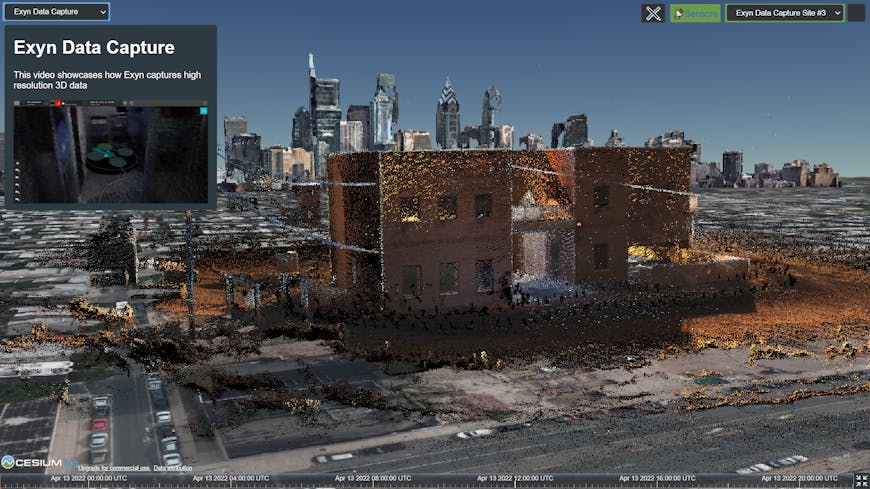 Anytime
Visit us in BOOTH 1011 to see easy ways to integrate One World Terrain data with hi-res insets, move from 2D to 3D, access and stream metadata with 3D Tiles Next, and leverage game engine technology to build never-before-seen applications and experiences with Cesium for Unreal.
Monday, April 25
Tuesday, April 26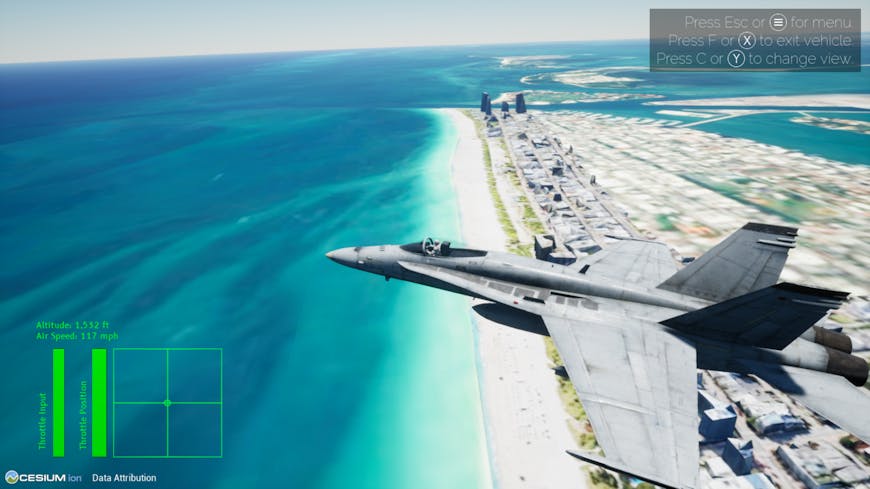 Here's just some of what the team will be demonstrating:
Cesium 4D for Operations Combining the Army One World Terrain Well-Formed Format and high resolution insets in streaming 4D for analysis, planning, COP, and rehearsal. Together with MAXAR and Open Sensor Hub, we're leveraging 3D Tiles Next to enable 4D visualization and tooling for line of sight, viewshed analysis, measurements, and more.


The latest in Cesium VR for Smart Construction: Visualize detailed terrain analysis for operations and project management in Unreal Engine.


3D Tiles Next - Explore Aerometrex data including metadata classification for different materials.
CesiumJS - featuring point cloud data of Philadelphia from Exyn combined with photogrammetry data from Nearmap.


Project Anywhere XR - Immersive experience for HoloLens2 created by Cesium, Epic Games, Microsoft, and NVIDIA and featuring data from Aerometrex, MAXAR, and Nearmap.


Cesium for Unreal - Combine precise, real-world data at global scale with the visual realism, accurate physics, and interactivity of Unreal Engine.


And more, including those available for preview here.
Stop by the booth or reach out to schedule time with the team. We look forward to connecting with you in Colorado!