Cesium for High Performance Simulations in Defense
On Tuesday, Dec 21, 2021, I'll be joining a panel discussion hosted by Pitch Technologies and COGES, an organizer of events in the international defense & security industries.
The panel, including myself along with Robert Siegfriend, Chairman of NATO Modelling and Simulation Group; Sébastien Lozé,  UE Business Director, Simulations, at Epic Games; and Thibault Fouillet, Research Officer at the Foundation for Strategic Research (FRS), will discuss "Combining High-performance Simulation, New Gaming Technologies and Defence Innovation."
Gaming technologies are already beginning to revolutionize training by introducing geospecific training environments with global scale and WGS84 precision. Cesium for Unreal is a free, open source plugin that brings real 3D maps into your Unreal simulation for training in a real-world location. Cesium for Unreal will not only make simulations more accessible, effective, and shareable for training, but extend that value for actual operations.
With today's explosion of sensor availability, data about the operational environment is being gathered and shared faster, in greater amounts, with better resolution and at lower cost than ever before. It used to be that only 2D imagery from satellites and some DTED were available to build with. Now photogrammetry from satellites, aircraft, small drones and even handheld devices are part of our data stores—and it's all in 3D.
And if the data's there, frontline leaders are going to want to use it for training, wargaming, and even for executing operations. 
What we've focused on at Cesium is making all that data available to be streamed and viewed all in one picture, on any device, while maintaining the WGS84 precision, global scale, and valuable metadata needed to train for, plan for, and execute military operations.
For Multi-Domain Operations, none of these advances can be valuable unless the data can be gathered, shared, integrated, and combined not just across land, sea, air, space, and cyber domains, but between partner nations and their service components. Situational awareness for C2 comes from the ability to perceive, understand, project, and take action on all the information available. Leaders at every level and in every force need that ability in training as well as combat.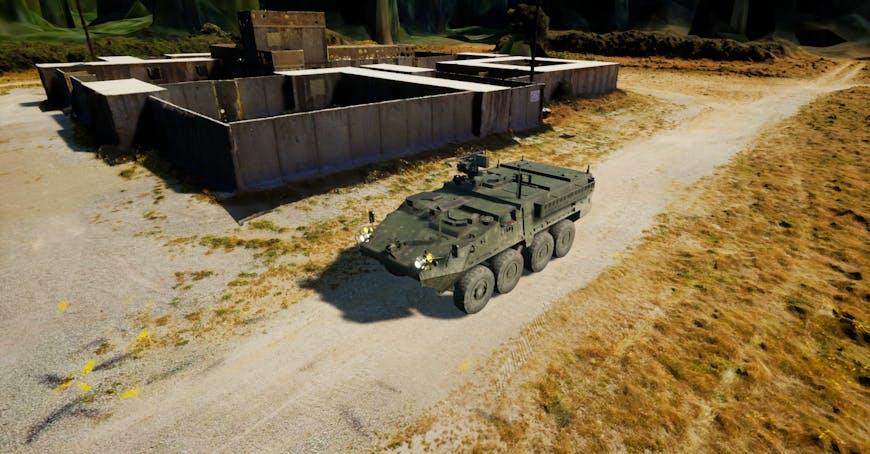 So how do we provide this across a Joint and Multinational force? The way we're approaching it is with common standards. We convert the data into an Open Geospatial Consortium (OGC) open standard for streaming and runtime called 3D Tiles that was originally created by Cesium. That means that all the authoritative imagery and terrain data gets tiled along with all the 3D photogrammetric models we're now gathering today. In a sense it's two different data flows—one old and proven and the other new and valuable—converging into one standard that's designed to work well anywhere.
Both use Cesium for Unreal streaming 3D Tiles to create geospecific environments for training on two different sides of the same globe. Each simulation can use the other's data to recreate a real-world environment with relative speed and geospatial precision. Where different formats and engines prevented this kind of interoperability in the past, it's a reality today.