First Glimpse of Cesium for Unreal to premiere at vIITSEC
We're excited to announce that Cesium is collaborating with Epic Games, Microsoft, and NVIDIA to demonstrate the future of modelling, simulation, and training with a proof-of-concept demo for v/IITSEC.
"Project Anywhere," available in Epic's virtual booth at vIITSEC starting today, offers the first glimpse of Cesium's high-fidelity, full-scale WGS84 globe being streamed into Unreal Engine as 3D Tiles. The collaboration provides the toolchain to utilize real-world 3D location data in synthetic environments.
"As the leading platform for 3D geospatial, Cesium is proud to be among the pioneers driving the geospatial-enablement of game engines like Unreal," said Cesium CEO Patrick Cozzi. "The combination of Unreal Engine's stunning visual quality with Cesium's ability to stream real-world data captured by satellites and drones will drive new innovations in MS&T and beyond."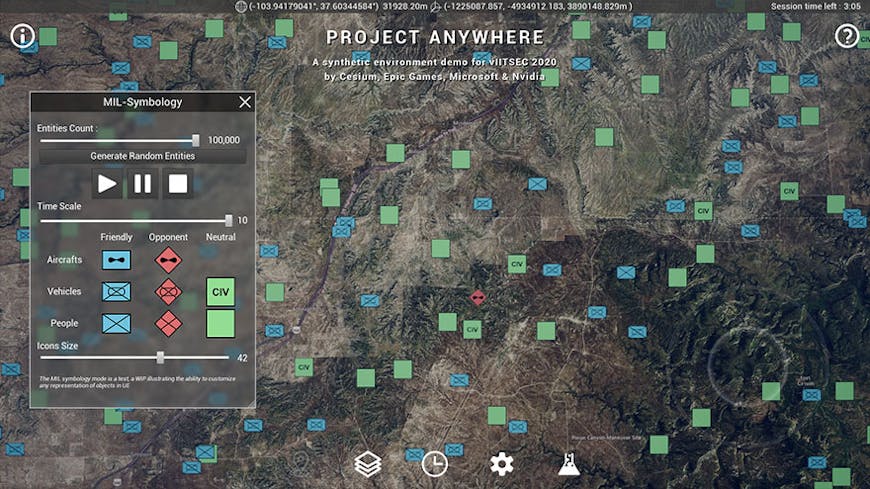 Cesium is already committed to DOD-wide efforts to replicate the operational environment such as Army One World Terrain. Enabling game engines to stream geospecific 3D data as 3D Tiles is yet another key step in reaching never-before-seen levels of accuracy, interactivity, and visual quality for simulations and training.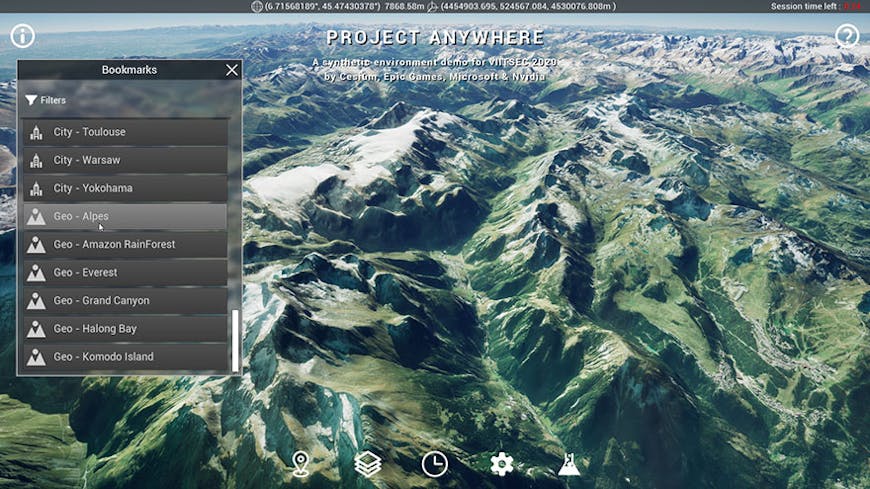 "Project Anywhere" takes you anywhere in the world on a high-resolution virtual globe. The demo combines Cesium's geospatial technology, global 3D terrain, and data streaming as 3D Tiles to Unreal Engine. Running on Microsoft Azure with NVIDIA GPUs, "Project Anywhere" brings the digital twin of the real world to the web. Explore the high resolution photogrammetry of Melbourne, fly to your city to find global high-res terrain and 3D building data, or track flights as they take off and land at an airport near you.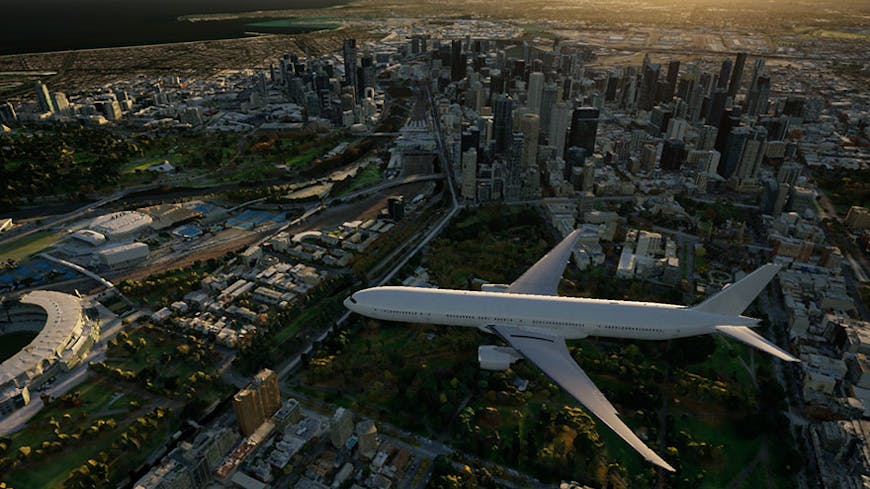 "Instead of just talking about trends and buzzwords, we created Project Anywhere with Cesium, Microsoft, and Nvidia to demonstrate readiness and the convergence between these platforms in a tangible way, " said Sébastien Lozé, Simulations Industry Manager at Epic Games. "Project Anywhere is an illustration of simulation at the point of need—a synthetic environment implementation example to spark new ideas."
Join us to participate in a live presentation of Project Anywhere on Tuesday, December 1 at 2 pm EST with Cesium CEO Patrick Cozzi and Sébastien Lozé from Epic Games.