3D Tiles Interoperability a Finalist in the USGIF Tradecraft Competition
Our 3D Tiles interoperability pitch has been named one of four finalists in the GEOINT 2020 Innovative Tradecraft competition! We're honored to be in the company of Deloitte, HawkEye 360, and Sandia National Laboratories in bringing research insights to support mission analysis.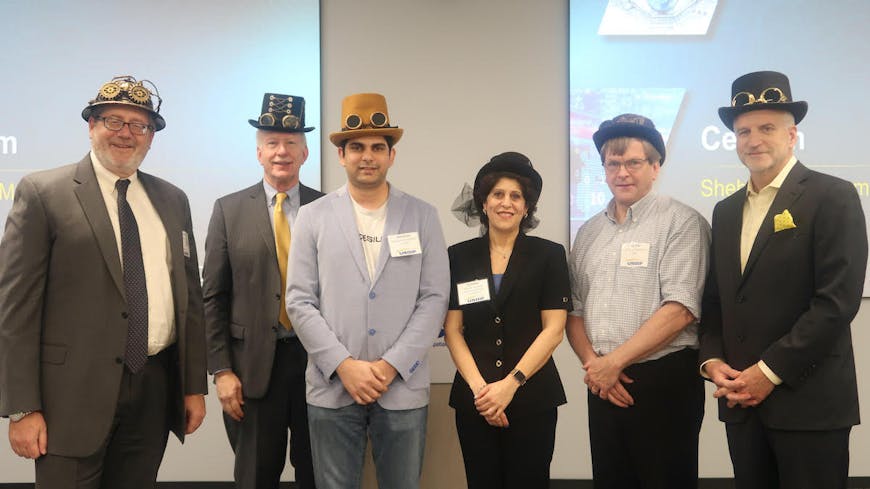 The competition, new this year, was held by the United States Geospatial Intelligence Foundation (USGIF) and the Open Geospatial Consortium (OGC) to evaluate best practices in addressing mission problems with data visualization and interoperability.
Last week at the Trajectory Event Center in Virgina I joined representatives from more than a dozen other companies, including AGI, Deloitte, Esri, General Dynamics Mission Systems, HawkEye 360, L3Harris, Northrup Grumman, Omni Sci, Orbital Insight, Pixia, Presagis, Sandia National Labs, SKYRIS, and Tableau in sharing our pitches on the topic.
Our pitch was on interoperability between authoritative and archival formats (like CDB, GeoTIFF, OBJ) and runtime-optimized formats (3D Tiles, glTF) to be deployed on mobile devices in disconnected environments. In the field of GEOINT, such interoperability enables operators to achieve situational awareness and improve decision making by accessing the high-performance analytics tools in Cesium. The demo we created showed data from a CDB dataset converted to 3D Tiles as an offline process and deployed on a mobile device running Cesium, with tools for measurement, line of sight, and viewshed analysis.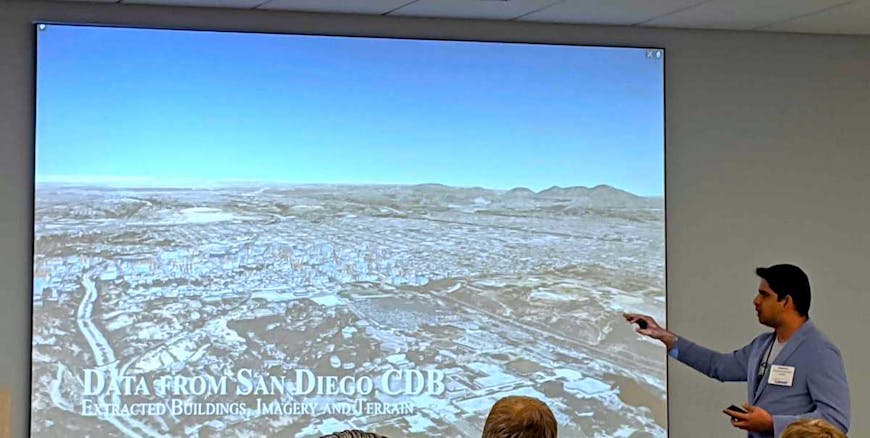 If you need a way to visualize CDB datasets on mobile devices, let us know. Or come see us at GEOINT 2020 in April. We'd love to chat at our booth, or you can hear more in our pitch on the main stage at 11:30, April 27 in Ballrooms A-C (following the keynote).