Cesium for NVIDIA Omniverse Launch for the Industrial Metaverse
Today we are thrilled to launch the Cesium extension for NVIDIA Omniverse, a platform for creating and operating metaverse applications. This is an enormous step advancing our vision of connecting the real world with the metaverse by empowering software developers to build digital twins using accurate, massive, real-world 3D geospatial data.
We are always on the lookout for like-minded collaborators, and we have long admired the innovations of NVIDIA Omniverse, which enable:
Uniting, complementing and connecting users and data from the 3D engine and tools ecosystem via open standards, including Universal Scene Description (USD), to facilitate an open, interoperable metaverse;
Rendering and simulating accurate 3D datasets using multi-GPU-accelerated real-time path-tracing;
Serving as the underlying computing fabric to enable developers and enterprises to build industrial metaverse applications for construction, robotics, and climate change digital twins and simulation
Given Cesium's deep technology, philosophy, and use case alignment with NVIDIA, we found building a Cesium extension for Omniverse to be a natural step to connect advanced GPU and AI-accelerated graphics and simulations with real-world 3D geospatial data to serve the industrial metaverse.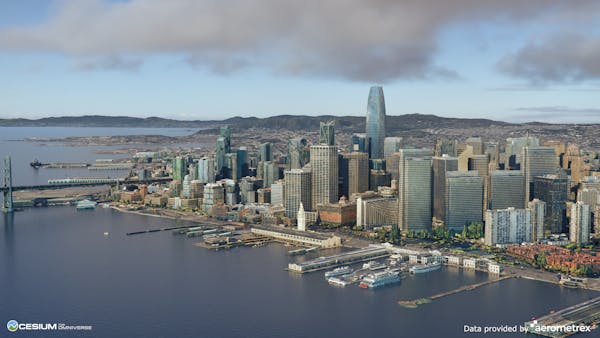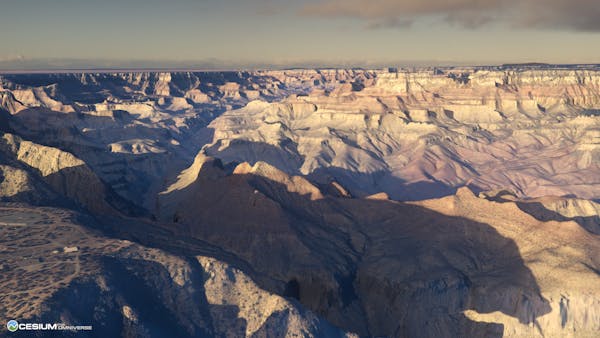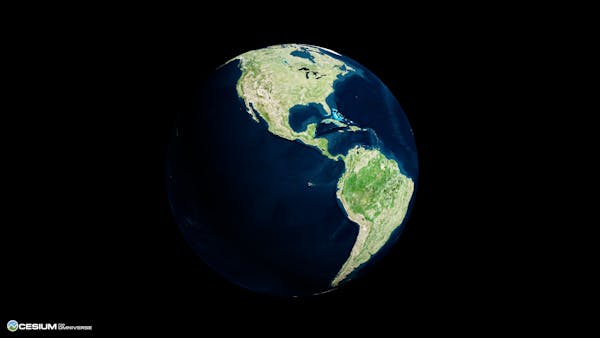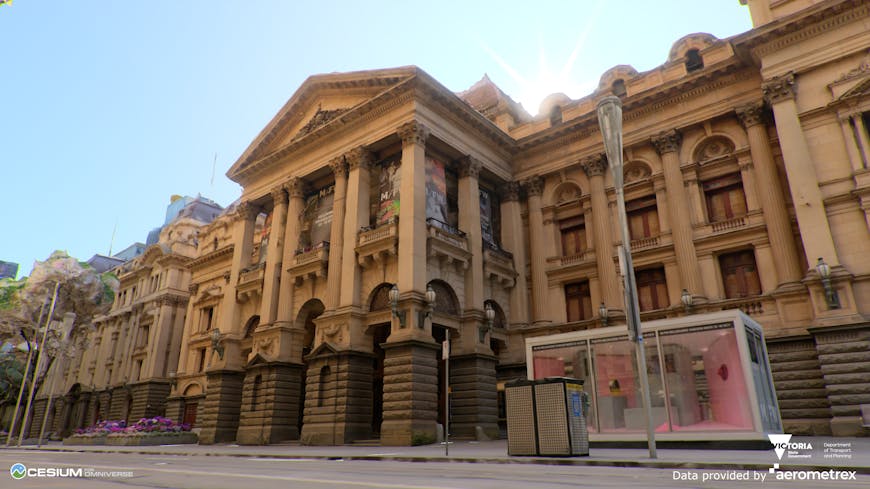 Cesium for Omniverse brings the following capabilities to Omniverse Kit-based applications, such as Omniverse USD Composer and Omniverse Code:
An accurate virtual globe using global Cesium World Terrain, Microsoft Bing imagery, and Cesium OSM Buildings, streaming to a WGS84 ellipsoid utilizing double precision geospatial computation intrinsics;
An efficient 3D Tiles open standard streaming engine for massive 3D geospatial data, with level-of-detail selection, caching, and asynchronous IO;
Cesium ion integration to access curated 3D geospatial data and 3D tiling pipelines to optimize real-world 3D geospatial data for streaming.
"Ingesting vast amounts of real-world geospatial data into virtual worlds is fundamental to building physically accurate industrial metaverse applications and digital twins," said Rev Lebaredian, Vice President of Omniverse and Simulation Technology at NVIDIA.
"Geospatial data provides contextual information, spatial relationships and real-time monitoring capabilities — critical for the simulation of real-world environments — and Cesium's new Omniverse extension will provide leading geospatial technologies to the industrial metaverse community."
Cesium for Omniverse leverages the open source Cesium Native library for 3D Tiles; our deep knowledge from creating the 3D Tiles specification; and our lessons learned over 12 years developing CesiumJS, and Cesium plugins for Unreal, Unity, and O3DE.
Staying true to our roots in open source and our commitment to facilitating an open metaverse, Cesium for Omniverse is open source using the Apache 2.0 license. We want Cesium to be the most accessible and open 3D geospatial capability available with Omniverse. Cesium is already collaborating with forward-looking users of Cesium for Omniverse.
Cesium for Omniverse was used to simulate Cape Canaveral launch operations in a concept created by Cesium, Epic Games, NVIDIA, and the US Space Force for the Spaceport Integrated Operations Center. Three simulations - one built with Cesium for Omniverse, one built with Cesium for Unity, and the other with Cesium for Unreal - demonstrated interoperability using 3D Tiles for streaming 3D geospatial data.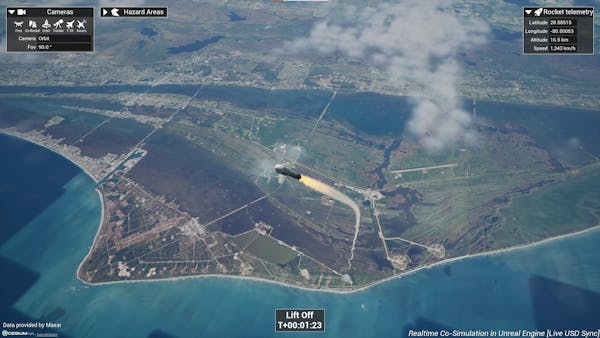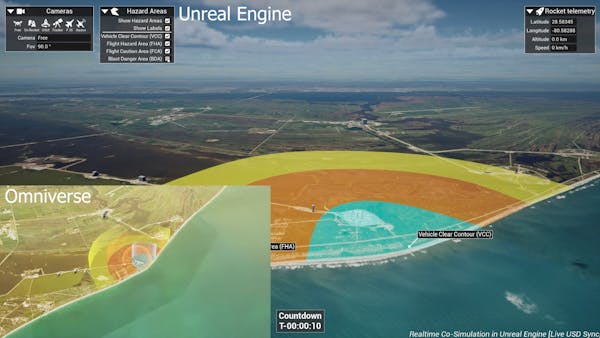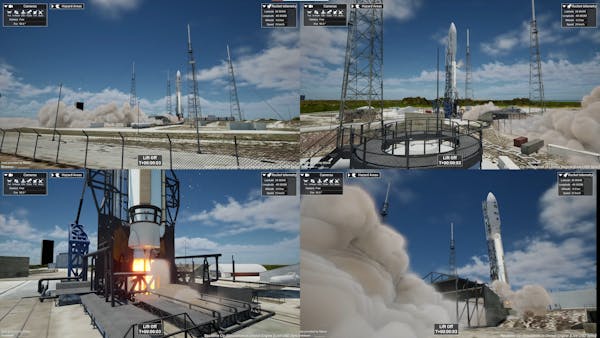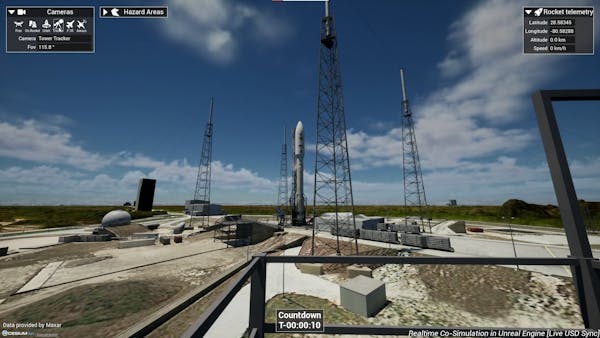 "In order to architect a platform-agnostic digital ecosystem, public and private sector communities must come together to establish and use open standards for data exchange and integration," said Space Force Chief of Digital Infrastructure Mike Torres.
"The goal of these standards will be to enable the real-time exchange of data without stifling platform innovation, competitive differentiation, or functional maturity."
Infrastructure engineering software company Bentley Systems, have built LumenRT for NVIDIA Omniverse, to serve its clients across industries including transit, energy. The convergence of Cesium for Omniverse and LumenRT in NVIDIA Omniverse enables visualization and analytics of large-scale environments in geospatial context and the ability to stream massive heterogeneous datasets as 3D Tiles.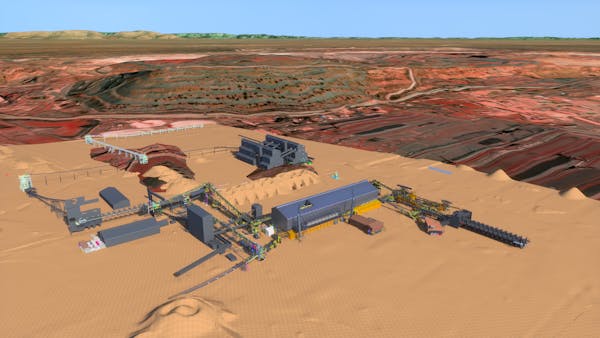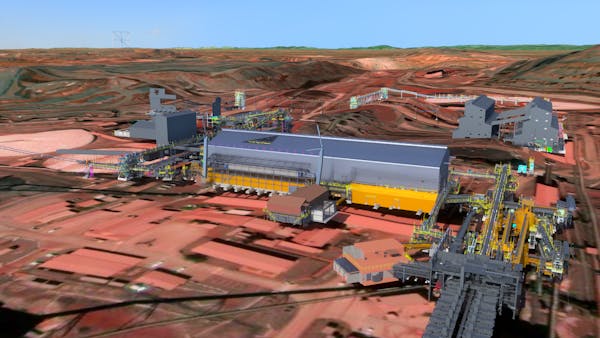 "Geospatial data is critical for bringing context and clarity to infrastructure digital twins. The combination of the Bentley iTwin Platform, LumenRT for NVIDIA Omniverse, and streaming Cesium geospatial data provides users with a rich workflow for creating high impact visualizations with a full geospatial context," said Lori Hufford, VP of Engineering Collaboration at Bentley Systems.
Above, a Bentley iTwin model of an iron ore mining facility in South Africa is visualized in its precise geospatial context. By visualizing the project in Cesium for Omniverse, project planners can easily  analyze and share plans and potential impact with local utilities, engineers, and residents.
The core of Cesium has always been to innovate at the intersection of computer graphics and geospatial by applying graphics techniques to 3D geospatial challenges. Since I entered the graphics field 20 years ago, I've watched NVIDIA's work with intent: leading the way with technologies from GPUs for gaming; to programmable shading; to GPU computing with the CUDA software stack; to GPU-enabled AI; to Omniverse and the open metaverse. We believe there is a bright future at the intersection of Omniverse and Cesium; we are at the brink of innovation for years to come leveraging GPU computing and geospatial capabilities.
We look forward to what you build with this platform.