Cesium Partners with Intel Geospatial to Deliver Geospatial Solutions to Enterprise
Cesium is excited to announce a partnership with Intel Geospatial to deliver specialized 3D geospatial solutions to enterprise customers across industries.
Intel Geospatial deeply understands the value of AI-powered business insights gleaned from 3D geospatial data. Cesium is proud to partner with Intel Geospatial to unlock best-in-class 3D geospatial technology at scale for the Intel user community.
Combining data management, visualization, analytics, and 3D tiling powered by Cesium, Intel Geospatial offers solutions for use cases like transmission and distribution in the energy industry, asset management, and remote inspection for insurance. The platform aims to expand access to geospatial insights beyond data scientists by designing solutions that are easy for anyone to use.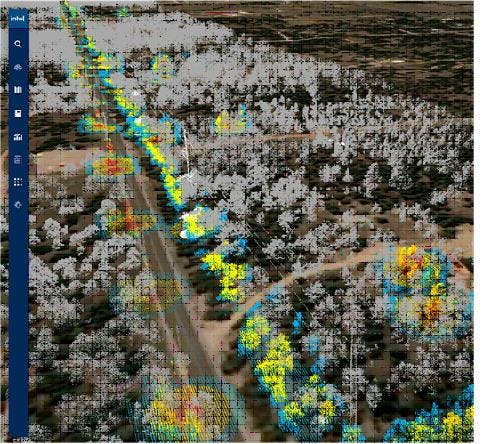 With Intel Geospatial's platform, customers can combine multiple datasets, including Cesium World Terrain, with all the flexibility and precision offered by Cesium.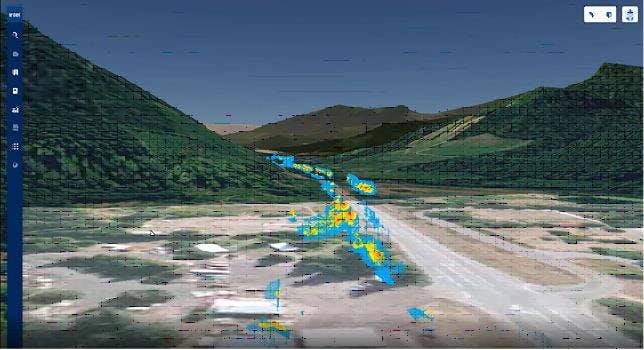 Using Intel Geospatial's artificial intelligence algorithms to process and classify datasets, together with Cesium's GPU-accelerated analytics tools for measurements and analysis, customers can analyze individual layers or combined datasets for the insights they need, whether for performing remote inspections of infrastructure, visually inspecting for insurance purposes, or managing electrical wires for better resilience.
Visit Intel Geospatial to learn more about how industry customers can leverage geospatial technology to maximize their 3D data.