Alex Paulson Joins the Cesium Team as Director of Commercial Business Development
At Cesium, we're beyond fortunate to have built a company that grows every year, while also staying true to our roots of enabling software developers to build with 3D geospatial data in an open ecosystem, and making meaningful contributions to open source and open standards. Consistently striving to do the right thing for the ecosystem is also the right thing to do for business, as it has created many opportunities.
As such, we're thrilled to welcome Alex Paulson to Cesium as Director of Commercial Business Development. He'll work closely with the developer community to build with Cesium's cloud-hosted and self-hosted services to create amazing 3D geospatial experiences.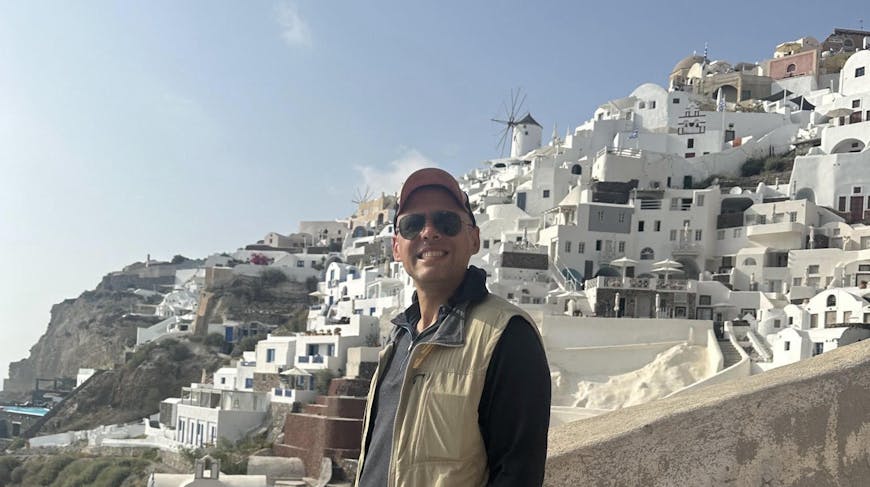 To help the community get to better know Alex, here's the highlights from a recent conversation we had:
Patrick: You've worked in some very large organizations. What attracted you to Cesium's small but growing team? 
Alex:  I have had the opportunity to work across multiple organizations, from under 300 people to over 300,000. I was attracted to Cesium for a few key reasons: the company culture and community, a growing industry, and a proven-in-use product that has an incredible and loyal fan base. But I really wanted to be a part of a more close-knit team, that I could grow with and that was local. I think I am an outlier, but I do enjoy going into the office and seeing people (at least a few days a week).
Patrick: Cesium seeks to empower the community by partnering where we find vision alignment. Can you share your unique philosophy toward win-win business development?
Alex: I don't know if it is unique, but I typically start with customer empathy. Then how I can help unlock value for them, whether it is through Cesium products or connections to other partners in our community who are uniquely suited to serve a particular need. For a partnership to be fruitful and long lasting, core tenets typically come down to value alignment, hard work, and building a relationship founded in trust.
Patrick: We both got our undergraduate degrees at Penn State—we just missed each other there by a year. Since then you've had business experience in locations across the globe. What opportunities do you see here in Pennsylvania? 
Alex: Let's go, State! I have lived in Pennsylvania on and off for a little over 10 years now, most of my time spent in the Greater Philadelphia area. I am seeing a lot of investment in tech, especially within Philadelphia and Pittsburgh, which house tons of great universities, colleges, and a pipeline of brilliant individuals who are excited to create and build. 
Patrick: In the past you've implemented new pricing schemas for various companies. How do you think about a pricing framework?
Alex: It varies based on the company, industry, offerings, and most importantly data. I think one thing that rings true, and is deeply ingrained in me at this point, is a quote from a previous mentor: "A fantastic product with a terrible commercialization strategy will lose, on average, to a terrible product with a fantastic commercialization strategy."
I typically think of pricing frameworks as having three key pillars: 
customer value,
trust, and
scalability.
If the pricing schema makes it simple to buy: (i) more of the same thing, (ii) an upgrade, and (iii) across product lines, while anchored in the unquestionable value and RoI that is being delivered, it makes my job within business development very easy. 
Patrick: You're a big fan of science fiction. What role do you see geospatial playing in these imagined futures?
Alex: I do love science fiction. It wasn't that long ago (relatively speaking) that Ed Catmull's "A Computer Animated Hand" short film was considered part of the realm of science fiction (via the movie Futureworld). I think science fiction breaks down the barriers between what is and what's possible.
What I am excited about with geospatial is an imagined future is no longer just imagined–it can be rendered performantly, real-time, in a globally accurate context.  What has thrilled me the most is seeing how many startup companies leverage Cesium to develop scalable software products at speed. You no longer need to be a big company with a huge budget or team to develop, sell, and scale valuable products.
Patrick: Is there anything else you would like to share with the community?
Alex: I have been at Cesium for a little over a month now, and I cannot emphasize enough how thrilled I am to be a part of such an incredible team.  I am excited to bring my experience and perspective to the mix while continuing to learn and grow alongside my teammates. 
The Cesium team continues to grow. To find your place on the team as we continue to grow, check out our careers page.