First Look at RealityCapture Photogrammetry in Cesium for Unreal
The release of Cesium for Unreal coming March 30 will connect the worlds of geospatial and game engines, unlocking real world content for game design and more.
Today, we're excited to show you what's possible with RealityCapture's photogrammetry pipeline and Cesium for Unreal. With this integration, full-resolution 3D models created from drone flights can now be the accurate setting or artistic beginning of the 3D digitalized worlds you create in Unreal Engine.
As a collaborator of both companies, we know that Epic's acquisition of Capturing Reality will further strengthen the foundation of our shared vision for an open metaverse combining geospatial and game technology.
Here's a glimpse at a RealityCapture model in Cesium for Unreal:
Cloud-based photogrammetry
Capturing Reality's photogrammetry software automatically creates textured 3D meshes from images or laser scans. These photogrammetry models can be huge. But no matter how big the resulting models are, or how detailed the scan, with 3D Tiles spatial indexing you can efficiently visualize the entire model at full resolution without losing any detail.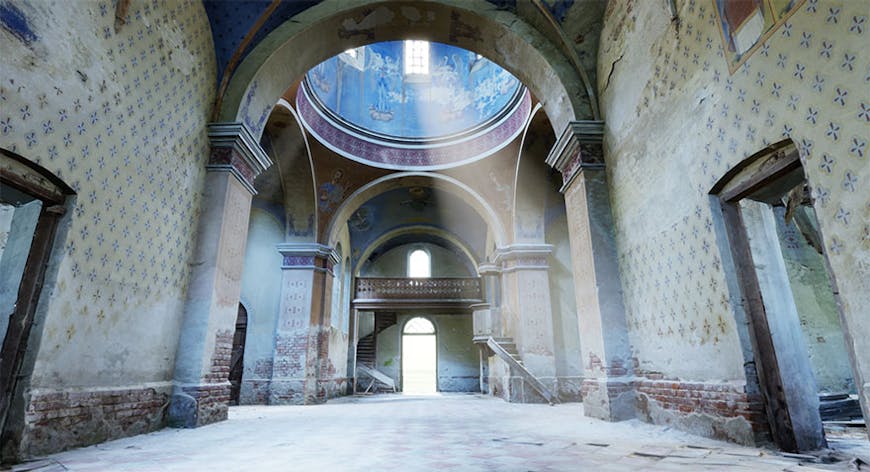 Cesium's tiling pipelines are the optimal way to generate 3D Tiles from RealityCapture models. Through RealityCapture's Cesium ion integration, models can be exported directly to ion for tiling and hosting in the cloud. From ion they're ready to be streamed in Unreal Engine at runtime using 3D Tiles as a spatial index. Cloud-based photogrammetry dramatically opens the possibilities for bringing highly detailed geospecific data into Unreal, even at global scale.
For users on private network connections, Cesium's 3D Tiling pipelines are also available for on-premises use.
Global context
End users will be able to explore high-fidelity environments powered by Unreal Engine, even if they have millions of triangles, since higher levels of detail are streamed in as you navigate the scene.
The Cesium ion integration also allows you to bring in our global terrain and imagery for complete geospatial context for your RealityCapture model.
This is just one example of the many ways you will be able to bring data into Unreal. With an open core model and using open standards, we're committed to enabling the entire ecosystem so that you can bring any real-world data to Cesium for Unreal.
Expect more details to come, including a tutorial on how to bring your photogrammetry models, built with RealityCapture and tiled and hosted by Cesium ion, into Unreal Engine.
For a deeper dive on bringing geospecific data into Unreal Engine with the Cesium for Unreal plugin, watch this tutorial.