Photorealistic 3D Tiles from Google Maps Platform Now Included in Cesium ion
These detailed, visually stunning cities are now production ready for use in your immersive 3D geospatial applications and experiences.
Sign up for a free Cesium ion account or simply log in to your existing account to start streaming to the web or your preferred creation engine.
About Photorealistic 3D Tiles with Cesium ion:
Photorealistic 3D Tiles uses the Open Geospatial Consortium's 3D Tiles standard created by Cesium. 
Use Cesium ion to combine your own 3D geospatial data with Photorealistic 3D Tiles to build immersive metaverse experiences.
Photorealistic 3D Tiles are available in over 2,500 cities and 49 countries.
Cesium ion with Photorealistic 3D Tiles gives developers access to an open ecosystem of 3D Tiles-enabled runtime software, including CesiumJS, Unreal Engine, Unity, and NVIDIA Omniverse.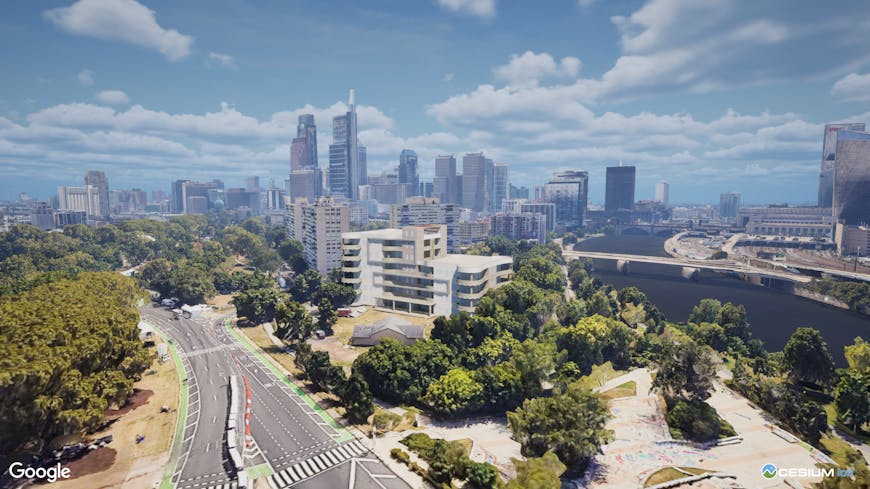 Cesium is committed to increasing interoperability and lowering barriers for the adoption of 3D geospatial. In May we made it easy to access the experimental release of Google's Photorealistic 3D Tiles through CesiumJS, Unreal Engine, Unity, and NVIDIA Omniverse. Since then, we've been inspired by the community's innovations in AEC, flight simulation, real estate, and more.
Now, it's even easier to build with Photorealistic 3D Tiles and Cesium ion! Check out our updated tutorials for CesiumJS, Cesium for Unreal, Cesium for Unity, and Cesium for Omniverse to get started. 
Questions? Contact Cesium.