Sofia University Synthesizing Air Quality Data with Cesium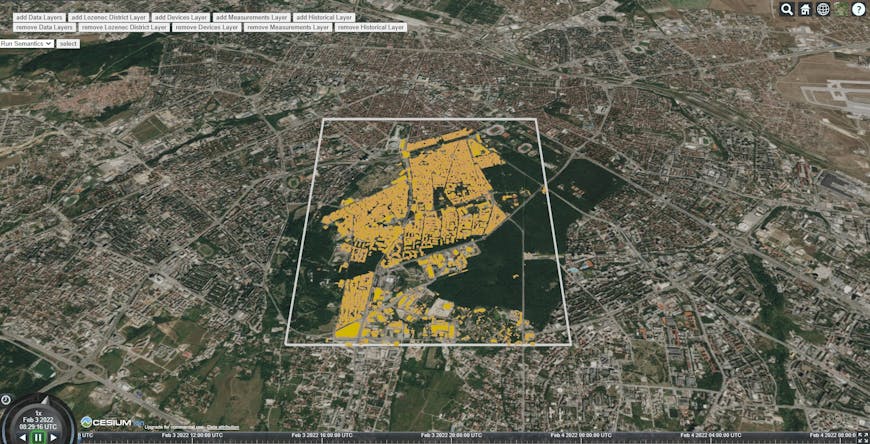 The Urban Data Project supports better air quality monitoring and environment-aware urban planning. With Cesium, they've been able to integrate static models of the urban infrastructure with dynamic information from the environment.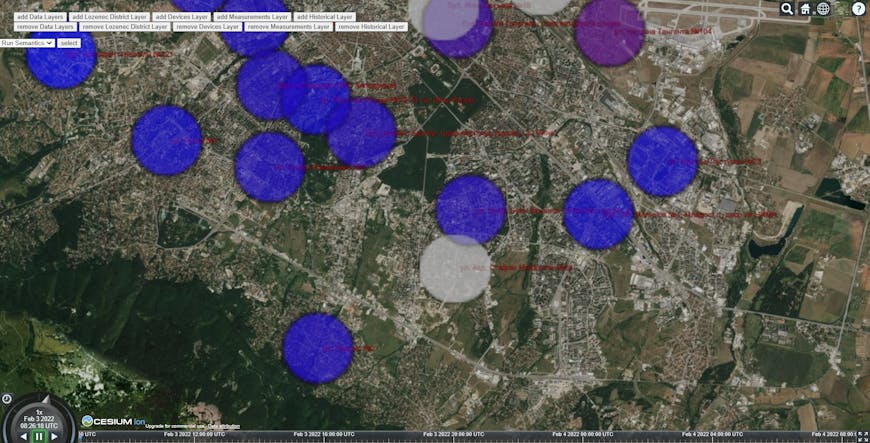 Air quality sensors throughout the city have been in place for some time, but that data has been fragmented in various applications. The Urban Data Project migrated these various applications to GATE's platform for data processing on their private cloud. That migration required integrating information from multiple sources, including sensors, databases, and interactive models, which was all in different formats, e.g., JSON, SQL, KML, RDF. Those datasets were also ingested in different modes of delivery, including streaming, messaging, file uploads, database imports), and stored in different repositories, e.g., SQL databases, NoSQL databases, GML databases, graph databases, distributed file systems.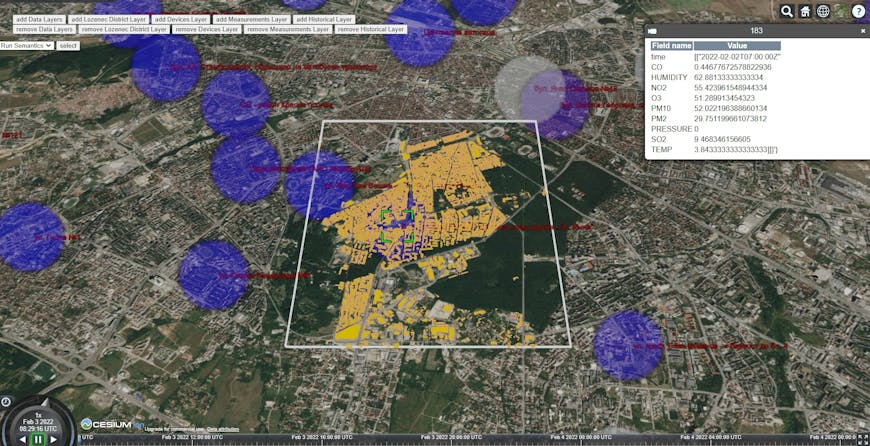 By integrating all the data and providing a simple, intuitive user interface built on CesiumJS, the GATE Institute made the data more accessible and simplified navigation so users can quickly find relevant data around buildings, streets, and transport routes. 
To get started building your own application, sign up for a Cesium ion account.