Cesium and Geoawesomeness to Host Digital Transformation Virtual Event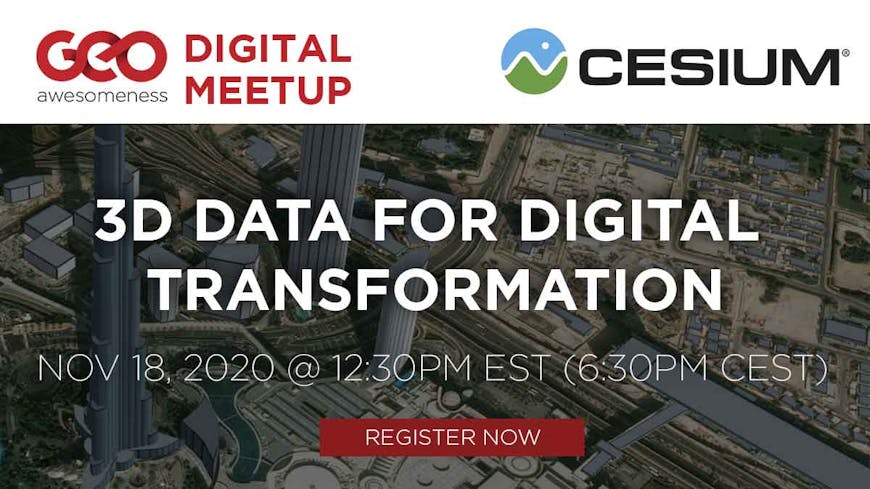 We're teaming up with our friends at Geoawesomeness for a discussion about 3D geospatial data and its potential to transform whole industries.
The free, virtual event will be held on Wednesday, November 18.
Experts from Cesium, Komatsu, Wingtra, and Drone Deploy will highlight ways in which 3D data is driving the digital transformation of industries like architecture, engineering, and construction.
Dave Braig, Cesium's Smart Construction Project Manager, will share details about how our partnership with Komatsu is changing how construction sites function by gaining insight from 3D data collected from drones and intelligent vehicles.
He'll be joined by Nathan Héylen, Smart Construction Support Manager at Komatsu; Peyton McCain, Business Development at Wingtra; and Jeremy Eastwood, Director of Engineering at DroneDeploy. Each panelist will present on digital transformation before taking participant questions.
Cesium is proud to support Geoawesomeness in their efforts to keep the geospatial community informed and connected. We hope you join us!