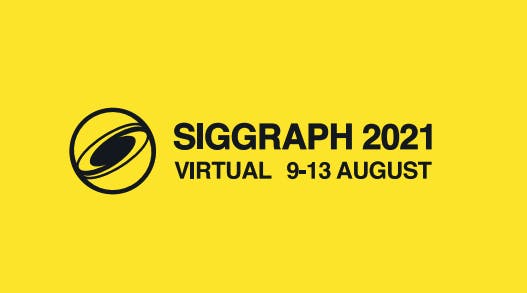 Building the Open Metaverse
Birds of a Feather Session
Tuesday, August 10, 2021
1-3 pm ET - 10am-12pm PDT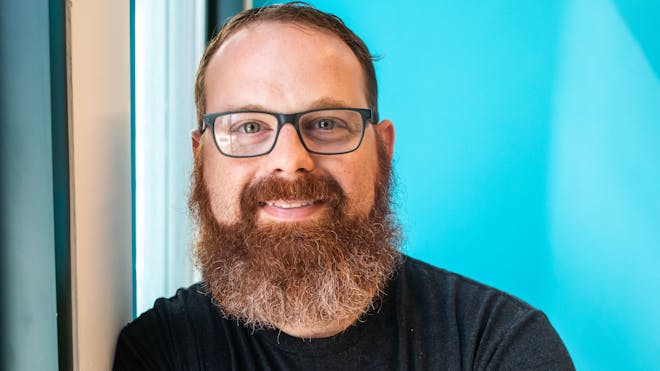 Patrick Cozzi
CEO, Cesium
Patrick Cozzi is the creator of Cesium and 3D Tiles, and CEO of Cesium. He originated CesiumJS, an open source library that has over 2 million downloads. He created the Cesium WebGL engine and 3D Tiles, an OGC Community Standard for streaming massive 3D geospatial datasets. He is co-creator of glTF™, and has authored, edited, or contributed to ten books on 3D mapping, computer graphics, and games. He holds an MSE from the University of Pennsylvania, where he taught Computer Science for 8 years.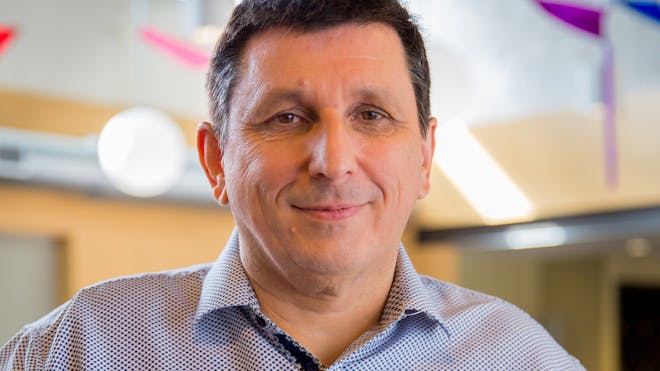 Marc Petit
VP and General Manager, Unreal Engine, Epic Games
Marc Petit is the VP and general manager of Unreal Engine at Epic Games, where he oversees growth across markets using real-time technology, including film and television; architecture, engineering and construction (AEC); automotive and transportation; broadcast and live events; and simulation and training.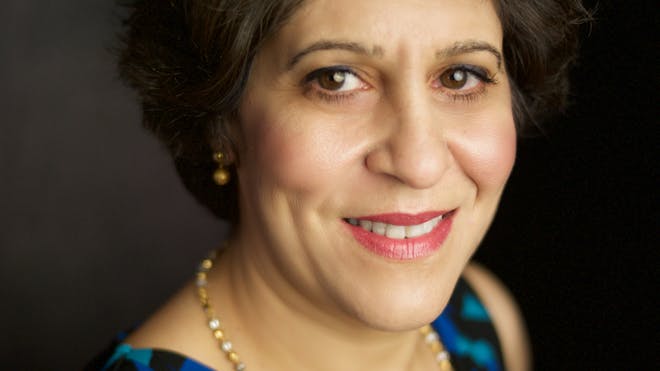 Nadine Alameh
CEO, Open Geospatial Consortium
Dr. Nadine Alameh is the CEO of the Open Geospatial Consortium (OGC) – a collective problem-solving body convening the global community of geospatial experts and users to make Location information Findable, Accessible, Interoperable, and Reusable (FAIR) via open consensus-based standards, collaborative innovation projects, and industry partnerships.
Dr. Alameh believes that building the metaverse is no different than any of these other established domains that she has served to-date, and is motivated to contribute to building the metaverse based on the same open and interoperability principles.
She graduated from MIT with a Ph.D. in Information Systems Engineering, and 2 Master's Degrees in Civil Engineering and Urban Planning with a concentration in Geospatial Information Systems. She holds a BS degree in Computer Engineering from the American University of Beirut.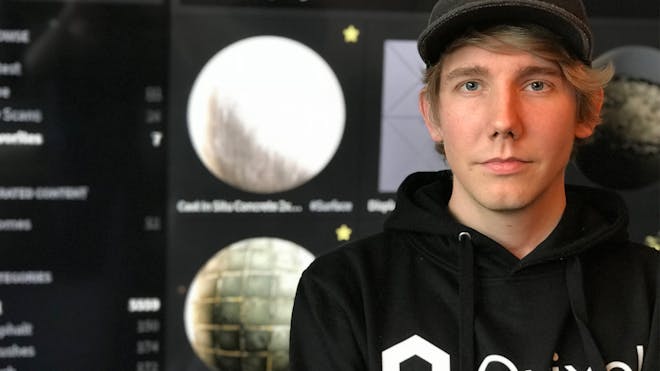 Teddy Bergsman
Senior Director, Quixel at Epic Games
Teddy Bergsman is responsible for the success of the Megascans content creation strategy within Epic Games, including setting the vision and goals for scanning projects, helping to drive innovation in asset creation, and driving successful integration with other products and teams. Prior to Epic, he co-founded Quixel in 2011 with the mission to scan the world.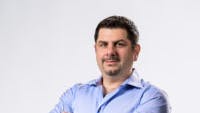 Rev Lebaredian
VP, Simulation Technology, NVIDIA
Rev Lebaredian is vice president of simulation technology at NVIDIA, where he leads gaming technology and simulation efforts. Rev, who joined NVIDIA in 2002, helped create the Cg shading language, opened the NVIDIA Moscow office, and launched GeForce Experience. Prior to NVIDIA, he specialized in rendering for Warner Bros. Digital and Disney's Dream Quest Images. He developed the renderer used for the Academy Award-nominated film "Mighty Joe Young," formed Steamboat Software, and developed the award-winning renderer "Jig," used by visual FX studios such as Sony ImageWorks, Walt Disney, and Rhythm and Hues Studios.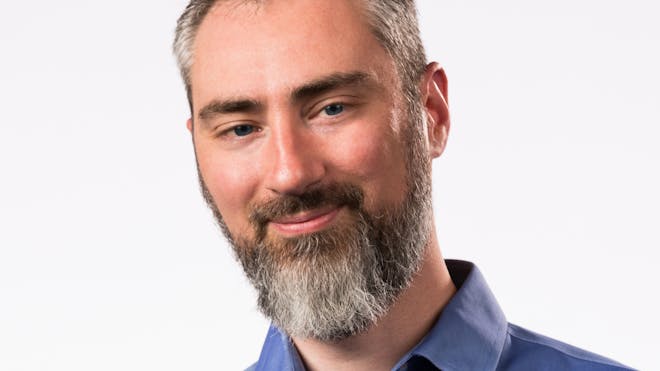 Morgan McGuire
Chief Scientist, Roblox
Morgan McGuire is the Chief Scientist at Roblox, channeling and accelerating innovation across the company to build a creative, safe, civil, and scalable Metaverse. Morgan is also known for work as a professor at Williams College, the University of Waterloo, and McGill University, a game developer at Vicarious Visions and Casual Effects, industry researcher at NVIDIA, and coauthor of the Graphics Codex, Computer Graphics: Principles and Practice, and Creating Games.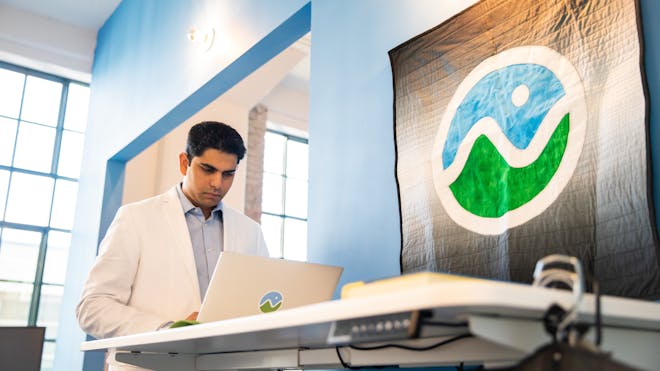 Shehzan Mohammed
Director of Product Management, Cesium
Shehzan Mohammed leads Cesium's product management team, focusing on engineering, partnerships, and customer support. He contributes to the Open Geospatial Consortium (OGC) to advance open standards for geospatial applications and is part of several standards working groups and innovation programs. He is a contributor to 3D Tiles and glTF, and has a strong background in parallel programming and GPU computing as well as open source. Shehzan also teaches GPU Programming and Architecture at the University of Pennsylvania, where he graduated with an MSE in Computer Graphics and Game Technology in 2013.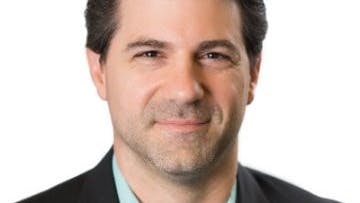 Royal O'Brien
GM of Digital Media and Games, Linux Foundation
Royal O'Brien served as a US Marine and is a business and engineering veteran with more than 30 years of experience in the corporate enterprise and video game industries. He has founded and exited multiple companies helping service and license technologies to various Fortune 500 companies. Much of his time is spent working with partners and the community to create business and open-source practices for the Open 3D initiatives in the Linux Foundation. He previously served at Amazon as the Game Tech Chief Evangelist, working directly with senior leaders at AWS to create the overall vision and strategy to define the O3DE open source project, plan, license, timeline, and features in the preview and final release. Before Amazon, he served as a senior engineer and executive responsible for corporate development, VC funding, and enterprise negotiations, focused on strategic marketing initiatives.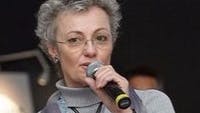 Christine Perey
Spime Wrangler at PEREY Research & Consulting
Christine Perey is an industry analyst, researcher and an advocate for interoperable Augmented Reality. From 2009-2016, she led the grassroots community dedicated to this purpose. She is on numerous boards, is a member of many standards groups and co-chairs the IEEE SA ARLEM WG and the OGC GeoPose SWG. She is the founder of the AR for Enterprise Alliance (AREA), chairs the Research Committee and leads the AREA Interoperability and Standards Program. Since 2018, she is a founder of the Open AR Cloud (OARC) association and serves on the governing board. She co-chairs the OARC Reality Capture, Indexing, Mapping and GeoPose Working Group. 

Ash M. Richter
Senior Technology Architect, In-Q-Tel
Ash M. Richter leads tech strategy and investment in traditional GEOINT, spatial computing, and ambient intelligence at In-Q-Tel, the venture capital group supporting the US intelligence and defense community and its allies. Her research focus is on digitization, ubiquitous surveillance, and cybernetic systems automation in society and what longue duree technology investment and planning will mean for industry, government, international security, and human civilization. She is a technology anthropologist, archaeologist, and engineer who used to spend her time traveling around the world laser scanning ancient sites and building multimodal data systems for world heritage monuments and secure facilities. She has degrees from Kings College London, the University of Leicester, the University of California, San Diego, Quantic, and University College, Durham University aka the Castle.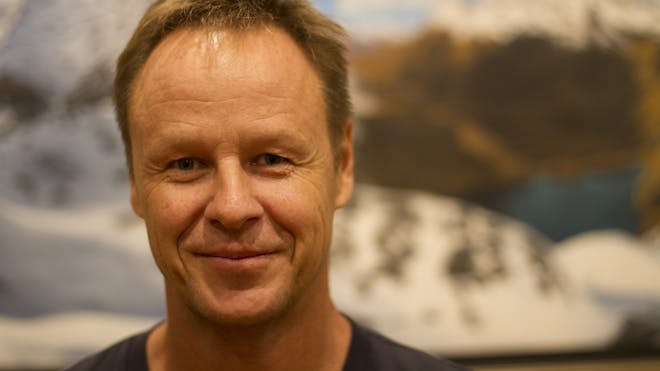 Mark Sagar
CEO and Co-Founder, Soul Machines
Double Academy Award winner Dr. Mark Sagar is the Co-Founder and CEO of Soul Machines and director of the Laboratory for Animate Technologies at the Auckland Bioengineering Institute.
Mark and his team are bringing technology to life, pioneering the creation of autonomously animated virtual humans with virtual brains and nervous systems, capable of highly expressive face to face interaction and real-time learning and emotional response, to create the next generation of human interaction with artificial intelligence.
Mark has a Ph.D. in Engineering from the University of Auckland, and was a post-doctoral fellow at M.I.T. He previously worked as the Special Projects Supervisor at Weta Digital and Sony Pictures Imageworks and developed technology for the digital characters in blockbusters such Avatar, King Kong, and Spiderman 2. His pioneering work in computer-generated faces was recognized with two consecutive Scientific and Engineering Oscars in 2010 and 2011. Mark was elected as a fellow of the Royal Society of New Zealand in 2019.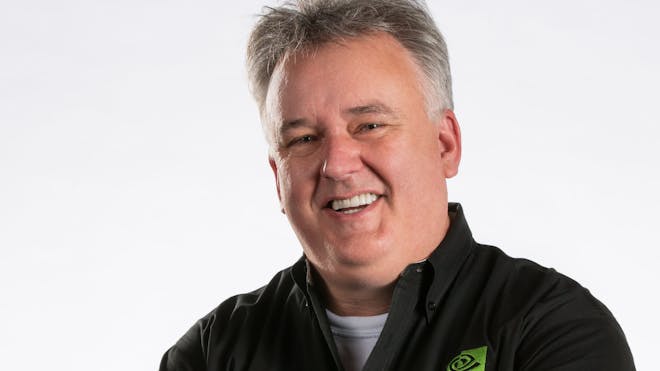 Neil Trevett
President, The Khronos Group, and VP, Developer Ecosystems, NVIDIA
Neil works at NVIDIA to help developers use GPUs and is involved with open standards to help the industry move forward so we can all see what comes next sooner. The metaverse has been a long-term inspiration, even if he didn't realize it at the time. He has helped OpenGL onto PCs, served as President of the Web3D Consortium, and as Khronos President has been involved in the creation of multiple widely adopted standards for 3D and XR including OpenGL ES, WebGL, Vulkan, SPIR-V, glTF and OpenXR.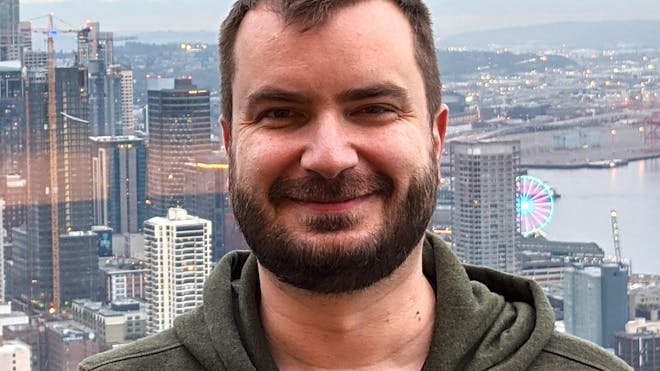 Vladimir Vukićević
Director, Software Engineering, Unity
Vlad Vukicevic is Director of Lightweight XR at Unity, where he and his team are building tools and runtime technology for creating instant and contextual XR experiences.  He has also worked on Unity's Data Oriented Technology Stack and Project Tiny, focusing on high performance lightweight content.
Previously while at Mozilla, he contributed to core web technologies and helped to create WebGL, the standard for 3D graphics on the web.  Vlad is interested in augmented and virtual reality in all forms, and is excited about helping create the future metaverse ecosystem.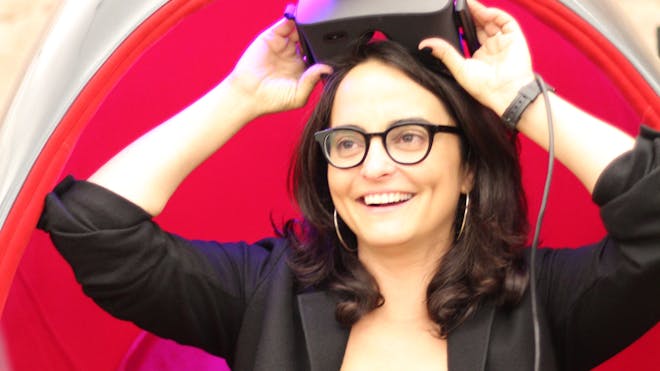 Samantha G. Wolfe
Founder at PitchFWD and Adjunct Professor, NYU Steinhardt
Samantha G. Wolfe is the Founder of PitchFWD, a strategic consultancy focused on the acceleration of adoption of emerging technologies. PitchFWD works with cutting-edge organizations to increase awareness, understanding of, and traction for their innovative products and services. Sam also is an Adjunct Professor at NYU's Steinhardt School teaching 'The Business of Virtual Reality and Augmented Reality' and 'The Marketing of Innovation', both courses she created and developed.