Muthu Sampath Joins Cesium to Facilitate Ecosystem Growth
Practically everyday I am blown away by something new that the community builds with Cesium. Facilitating the growth of this 3D geospatial ecosystem—software built by a community of innovators pushing the limits at the intersection of the digital and physical worlds—is core to our mission.
To accelerate this growth, we are pleased to welcome Muthu Sampath to the business team.  Muthu will support commercial business development, especially those building with CesiumJS and Cesium ion cloud services.
Muthu brings a technical Civil Engineering, GIS, sales, and partnerships background to Cesium. He is well versed in our authentic education approach to creating win-win partnerships and is not afraid to get his hands dirty in code.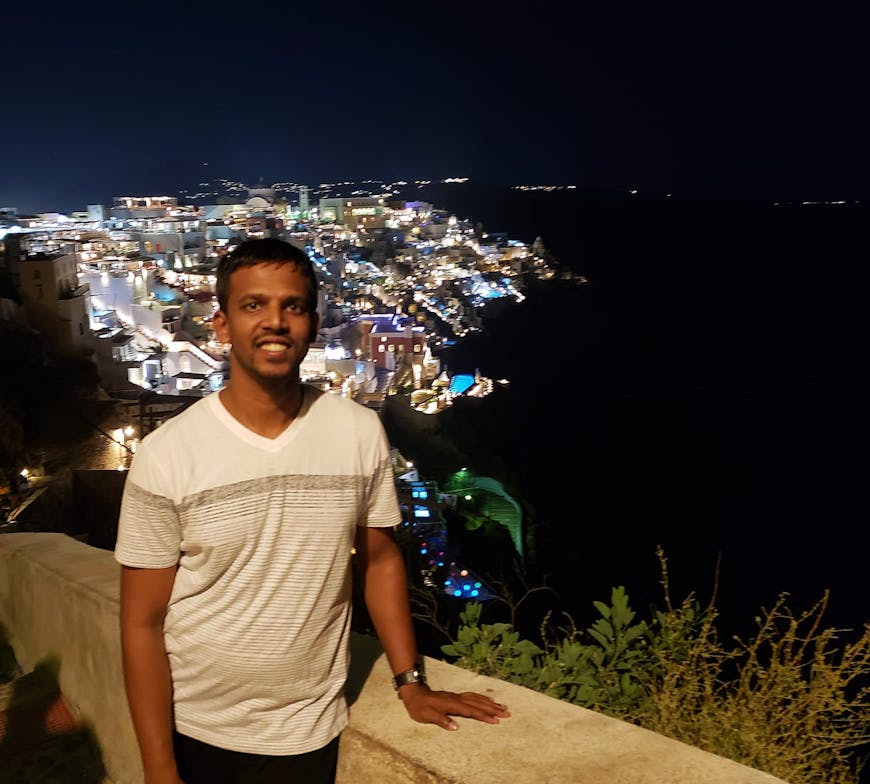 Muthu shared his excitement on joining Cesium:
"I have always loved this saying by Josiyah Martin: 'The magic in new beginnings is truly the most powerful of them all.' The demand for 3D mapping continues to grow among customers from diverse industries seeking to communicate ideas in the context of real-world imagery and data. Cesium is at the forefront of a paradigm shift in offering a comprehensive open platform for analyzing and visualizing 3D geospatial data. I'm very excited to be joining this awesome team to advance community growth and expand business opportunities at Cesium."
Before joining Cesium, Muthu held customer-facing roles at Vexcel Imaging and Mapillary. He is an alumnus of Colorado State University. Outside of work, Muthu spends his time helping out at his friend's local business. He loves cooking, binge-watching TV shows and enjoys traveling to different countries and places to find new foods. Muthu has been to four continents so far.
Welcome Muthu!
If you're interested in joining the Cesium team, visit our careers page.