Jillian Weitkamp Joins the Cesium Team as Customer Success Engineer for Smart Construction
We're very happy to welcome Jillian Weitkamp to the Cesium team. She works closely with our Komatsu partners and our software engineers as customer success engineer for Smart Construction. The Smart Construction Dashboard offers a digital twin of construction sites, combining a target design with frequent updates from the site. Jillian brings an enthusiasm for geospatial technology, keen attention to detail, and interest in communicating across cultures - she taught herself Russian and is working on Japanese - to the Smart Construction squad.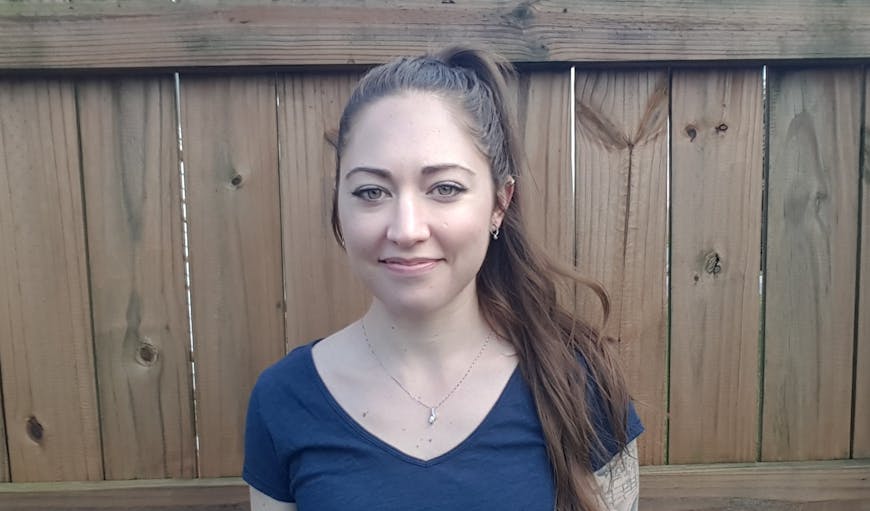 Jillian has expertise in remote sensing, Landsat imagery processing, and land cover classifications. She studied geology and archaeology at Millersville University, where she became a maps enthusiast as she mapped geologic outcrops and archaeology digs. This led her to pursue an MS in GIS at Temple University. As part of her studies she collaborated on research about the Mekong Delta region in Vietnam covering a 20-year period of change in agriculture and population shifts.  
Jillian married her husband before joining the Army at 18 years old. She was stationed in Germany and Iraq, and traveled around much of Europe. 
Cesium is still hiring! If you'd like to join us in supporting the digital transformation of industries from construction to aerospace, check out our careers page.