Matt Boyd-Surka Joins the Cesium Team
We're excited to welcome Matt Boyd-Surka to the Cesium team. Matt will focus on creating prototypes with emerging technologies in industries where Cesium's capabilities will have an outsized impact. I can't wait for Matt to share the work he is doing with the community.
With expertise in both communications and computers, Matt is well prepared to demonstrate Cesium's features. He joins us with a broad skill set, including graphics development, writing, and project management. He holds degrees in Computer Graphics and Game Technology (CGGT), Computer and Information Technology (MCIT), and English/Political Science. In his graduate program, he developed applications in both virtual reality (VR) and augmented reality (AR), immersing users in 3D environments and overlaying the physical with the virtual. Most recently, he contributed to Step into the Bubble, a platform for building museum-like galleries in AR. It will be showcased at SIGGRAPH's Appy Hour.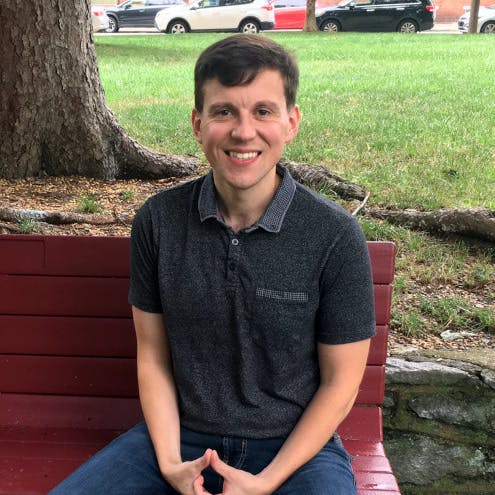 When he's not busy bringing Cesium's vision to life, Matt enjoys playing games, running, and cooking. He also loves fantasy and is an avid Dungeon Master.
Welcome, Matt! If you have ideas for how Cesium can push the limits of geospatial with emerging technologies or new devices, send him a note.